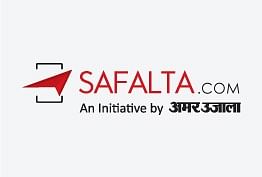 How to prepare for SSC at home without coaching?
Thousands of aspirants eagerly await the SSC-Staff Selection Commission's recruitment notice for the most sought-after exams.
Many aspirants believe that the All-India Entrance examination is difficult to pass because it necessitates special training methods available only through coaching institutes, but this is not the case.
Though the competition for SSC 2021 will be fierce, with lakhs of candidates registering for SSC exams each year, this does not mean that you must invest a lot of money and enroll in a coaching institute to ace the upcoming SSC exams.
Yes, you can study for SSC exams without the assistance of any coaching centers and still succeed.
Aspirants who have set their sights on SSC 2021 will benefit greatly from this post, as we have compiled a few basic but crucial tips for preparing for the upcoming SSC exams without the use of coaching.
Check the eligibility requirements for different Staff Selection Commission exams on the SSC website.
Take a look at the different tests administered by the Staff Selection Commission before moving on to training tips for the SSC exam without coaching.
The SSC administers tests such as:
SSC CGL (Combined Graduate Level Exam),
SSC CHSL (Combined Higher Secondary Level Exam),
SSC CPO (Central Police Organization),
SSC JE (Junior Engineer),
SSC GD (General Duty),
SSC MTS (Multitasking Staff),
SSC Stenographer and more.
Tips to Prepare for SSC Exams Without Coaching
To pass the test, not everyone needs to attend a coaching class. Here are some pointers to help you prepare for the SSC 2020-21 exam and achieve your target.
Firstly
: finish what you need to study. The SSC exam pattern is known for being changed every few years. As a result, it is recommended that you keep up with the exam pattern and syllabus. Make an effort to comprehend the exam's method and plan accordingly. Download the most recent SSC syllabus from the official website to get a better understanding of the paper and where to begin your training.
For a clearer understanding of the exam pattern and variety of different tests, you can also look at SSC Previous Year Question Papers.
Secondly
: Prepare a study schedule in the second phase. Make a research schedule that covers the whole syllabus and stick to it. Estimate the amount of total research time you have available for training and divide it into two or three study sessions, as it is difficult to study at the same time every day. Make a research series or routine for a specific subject rather than focusing on only one subject. It's also a good idea to read chapter by chapter in rotation for each issue, as this will help you learn faster and gain the most information.
Thirdly
: timing is crucial. To ace, the test, hone your time management skills. You will have to determine how much time to devote to each section during the final exam. You cannot afford to waste even a single minute on any section; otherwise, you would be unable to attend another.
You must take free time-based Online Quizzes to learn time management.
Fourthly
: take each topic one at a time. In all subjects, whether English, Reasoning, General Awareness, or Quantitative Aptitude, you must assess and examine your weak and strong areas. It can shake your faith in the weaker places at times, but it will help you remain conscious.
Reasoning ability, for example, assesses a candidate's cognitive and analytical abilities. You can easily pass this section without knowing any formulae if you use common sense and practice regularly.
Quantitative Aptitude, on the other hand, assesses a candidate's ability to use numbers and number sense correctly. The scope of the question in this section is limited to mathematics students in 10th grade.
All you have to do now is practice and answer questions correctly.
While English is a difficult language to master, it should not deter you. For this part, you'll need to set aside time to prepare. Since the whole paper is focused on grammar, devote more time to it. To understand sentence construction and comprehend the meaning, a lot of reading is needed.
The General Awareness section is the most critical and scoring. Make sure you only answer questions from this section if you are fully confident in your answers. Prepare well for this section because it will help you get good grades in less time.
Revise and analyze your work in the fifth phase. You must review what you have learned so that you can determine your level of readiness. SSC Mock Tests may be used for revision. It will assist you in identifying your weak and strong areas, allowing you to conduct more focused research. Mock assessments can also assist you in comprehending the actual exam situation. Solving previous year's question papers and taking online quizzes may also help with revision.
The SSC exam is regarded as one of the most difficult in the world. Many students believe that passing the SSC 2021 without taking any coaching classes would be challenging, as the syllabus is more comprehensive than ever. However, if you want to make it through the intense competition of the SSC review, keeping on top of things and understanding smart study methods is essential.
Prepare with our topmost professionals:
SSC CHSL / CGL English Preperation & Exam TIPS / Santosh Sir
SSC CHSL 2020 | SSC Exam Tips | SSC CHSL Important Dates | SSC Online Classes / Bhagwati Sir
Safalta Talks:- Every SSC aspirant must watch | What strategy a SSC topper use to crack exam