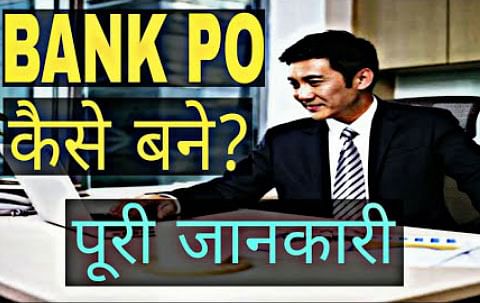 Who is a Bank PO?
Bank PO is one of the most common and sought after exams for the selection of a Probationary Officer in Public as well as Private Banks. Probationary Officer is a managerial level post in a Bank which is considered quite respectful, both in a bank as well as in society. It is in a student's interest to know that cracking a Bank PO exam can change his/her life forever. All the Chairmen of all the Public Sector Banks, started their career from a Probationary Officer once.
Once you are through the exam, intensive training at the Institute of Banking Management is conducted wherein the candidates are taught all the roles and responsibilities related to the job. The Probation Period of a Probationary Officer may last for approx. 2 years, however, it keeps changing from bank to bank. Today, we are going to tell you what constitutes a Bank PO exam and other important things a student must keep in mind, so, put on your learning hat and read on.
Bank PO Eligibility
As in the case of any other exam, it is very important for a candidate to understand the eligibility criteria of the Bank PO exam before he/she decides to apply and invest their resources for the exam. Candidates must keep the following criteria in their minds before applying for the exam.
- Candidate must be 21-30 years of age while applying for the exam.
-
Note-
Relaxation of 5 years and 3 years in age are given to candidates belonging to SC/ST and OBC category respectively.
- There must be no criminal record in the candidate's name.
Bank PO Syllabus and Exam Pattern
The overall selection process for the Bank PO generally consists of three steps. The first two steps are the preliminary written exam and the mains written exam respectively. If a candidate qualifies both the written exam, he/she is called for the third and final step which is a Personal Interview. Once a candidate is through all the three steps of recruitment, a final comprehensive list based on each candidate's performance is generated with the names of those candidates who are finally selected for the Bank PO jobs.
The syllabus of the exam is designed in such a way that it assesses both, the Aptitude as well as General Awareness of the candidate. The preliminary paper is divided into three sections- Quantitative Aptitude, Reasoning, and Verbal Ability. The mains paper contains five sections namely General Awareness, Computer Knowledge, Quantitative Aptitude, Reasoning, and Verbal Ability.