Himachal Pradesh Police Board conducts Haryana Police Constable Recruitment Exam to recruit eligible and interested candidates to the post of Constable. Candidates who are aspiring to appear for Haryana Police Constable Exam should know all the details about the recruitment such as eligibility criteria, exam pattern, syllabus and so on. Haryana Police Constable exam pattern highlights all the important information about the exam such as the subjects from which questions are asked in the exam, the number of questions asked, the duration of the exam, marking scheme and so on. Read this article to know all about Haryana Police Constable exam pattern and more. If you are preparing for competitive exams and are looking for expert guidance, you can check out our monthly 
FREE Current Affairs Ebook- Download Now
.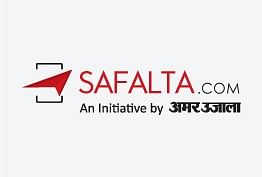 Source: indianexpress.com
August Month Current Affairs Free Ebook: Download Here
.
Haryana Police Constable Exam Pattern 2021
The test is conducted in offline mode.
The test is bilingual in nature.
The exam is objective type.
The maximum marks for a written test are 80.
The total number of questions is 64.
The stipulated time to finish the exam is 1 hour.
The detailed exam pattern section-wise is given here.
Section
Questions
Total marks and questions
General Awareness
16
 
80 marks for 64 questions
Reasoning
16
Hindi and English
16
Maths and Science
16
 
Haryana Police Constable Physical Test
Those who qualify for written tests will undergo a physical test. The physical test consists of parameters and an efficiency test. The details are given below.
Category
Particulars
Male 
Female
Constable (GD) (Unreserved, OBC & SC)
Height
5′-6″
5′-2″
Constable (GD) (Unreserved, OBC & SC)
Chest
31″x32″
 
N/A
 
The physical efficiency test has the following conditions. The details are as given below.  
| | | |
| --- | --- | --- |
| Parameter | Male | Female |
| Race | 1500 Meters in 6 Minutes 30 Seconds | 800 Meters in 4 Minutes 15 seconds |
| High Jump | 1.25 Meters | Minimum 1 Meter |
| Broad Jump | 4 meters | 3 meters |
Haryana Police Constable Syllabus
The syllabus for the written exam is given with the official notification by Himachal Pradesh Police Board. The detailed section-wise syllabus is given below.
Reasoning,

Data Sufficiency, 
Order and Ranking, 
Seating Arrangement,
Syllogism, 
Blood Relations,
Puzzles, 
Inequalities,
Input-Output,
Coding-Decoding
Alphanumeric Series, 
Distance and Direction, 
Verbal and Non Verbal Reasoning

General Knowledge and Current Affairs

History of India 
Geography of India
Economy 
Sports
Tourism 
Important Days and Dates 
Countries and their capitals 
Environment issues 
Indian Constitution 
Current affairs: National and International 
Heritage 
Awards and Prizes
Questions relate to Olympics may be important

Mathematics and Science

 Average.
Discount.
Decimals & Fractions.
Ratio and Proportion.
Interest.
Data Interpretation
Ratio and Time.
Mixtures & Allegations.
Number Systems.
Profit & Loss.
Time and Distance.
Percentage.
Whole Numbers.
Time & Work.
Mensuration.
Fundamental Arithmetical Operations. etc.

Hindi and English
English :

Antonyms and Synonyms
Comprehension Passage
One word substitution
Error Detection
Cloze Test
Grammar (Tense, Degree, Adjective, Punctuation, Verbs, etc )
Fill in the Blanks
Active and Passive Voice
Vocabulary
Speech: Direct and Indirect,
Hindi:
भाषा के अंग
काल
संधि
शब्द व शब्द के भेद
हिंदी व्याकरण
लिपि
हिन्दी भाषा का विकास
तत्सम, तद्भव
संज्ञा, सर्वनाम, विशेषण
क्रिया, क्रियाविशेषण
लिंग, कारक, वचन
अपठित गद्यांश
लोकोक्तियाँ एवं मुहावरे
अलंकार
विलोम
पर्यायवाची
समास, रस,
वाक्यांशों के लिए शब्द निर्माण,
वाक्य संशोधन, इत्यादि|

 
Haryana Police Constable Exam Pattern FAQs
Q. What is the exam process for HP Police Constable Exam?
A. The exam process for HP Police Constable Exam consists of
Phase-I: Written Test- offline mode
Phase-II: Physical Test
Q. What are the sections in the HP Police Constable Syllabus of the written exam?
A. The sections in HP Police Constable Syllabus of written exam are – General Awareness, Maths and science, Reasoning, Hindi, and English.
Q. What are the parameters in Himachal Pradesh Police Constable physical efficiency test?
A, The parameter in HP  Police Constable physical efficiency test are race, broad jump, and high jump.