SSB is one of the paramilitary forces guarding our borders. Sasastra Seema Dal has released notification for 1522 posts of Constables in 2020. Candidates who have applied for the post must know SSB Constable Salary and job profile. The salary and job profile are often motivating factors for many. Constables in SSB are paid as per the provisions of 7th Pay Commission. Their salary structure includes basic pay, allowances, benefits, etc. They are also eligible for a number of perks and benefits. SSB Constable Salary as per the official notification has a grade pay of Rs. 2000 and basic salary is in the range of Rs. 5200-20200. Added with allowances and benefits the salary offered to constables in SSB is rewarding. The salary and job profile of SSB Constables is covered in the space below. You can also get a chance to land up in a rewarding government job prepare through our
free courses
for sure shot success.
SSB Constable Salary Structure 
The salary is as per the 7 CPC. Constables get a basic salary of Rs 8460 on joining. They are also eligible for allowances like Dearness Allowance, Travel Allowance, House Rent Allowance, and other allowance. The salary structure of the constables is illustrated below.
| | |
| --- | --- |
| Salary Particulars | Pay in Rupees |
| Pay Scale  | Level 3  |
| Pay-Scale | 5200 - 20200 |
| Grade Pay | 2000 |
| MSP | 2000 |
| Dearness Allowance | 28% of basic pay |
| Travel  Allowance  | - |
| Gross Salary | 22,00- 25,000 |
| Net Salary | 23000 Approx. |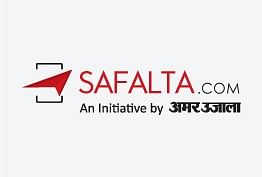 Source: safalta.com
Overall the salary ranges between INR 21700-69100.
SSB Constable Allowances and Benefits
They are eligible for a number of allowances and benefits. They are provided as a measure to provide them with security against the rising cost of living and reward them for their services. Allowances and benefits are 
Dearness Allowances
Hard Area allowance
Medical Allowances
Transport Allowance
Uniform allowance 
Access to Central Governments Canteens
Educational Aid for Children 
Medical facilities for family
SSB Constable Job Profile and Career Growth
Constables are recruited in various capacities like (Driver, Laboratory Asst, Veterinary, Carpenter, Plumber, Painter, Tailor, Cobbler, Gardener, Cook, Washerman, Barber, Safaiwala, Water Carrier, Waiter) the roles and responsibilities vary from post to post.  SSB offers various opportunities of time-bound promotion and encouragement for excellent work record, dedication is also provided from time to time. The hierarchy of posts in SSB is as follows:
Director-General (DG)
Special Director
Additional Director-General (ADG)
Inspector-General (IG)
Deputy Inspector-General (DIG)
Commandant
Second-in-Command
Deputy Commandant (DC)
Assistant Commandant (AC)
Non-Gazetted Officers (NGOs)
Inspector
Sub-Inspector (SI)
Assistant Sub-Inspector (ASI)
Head Constable (HC)
Constable
Tradesmen
How to Prepare for SSB Constable 
The candidate must know the syllabus in detail and make a  plan to finish the syllabus before the exam. The exam would need multiple revisions and mock tests. Candidates can also use the
Safalta app
to learn and practice from home.
SSB Constable-FAQ
Q. What is the pay level of SSB Constable?
A. The pay level of SSB Constable is Level 3.
Q. What is the pay scale of SSB Constable?
A. The pay scale of SSB Constable is Rs. 5200 - 20200.
Q. Do SSB Constables receive any allowances?
A. Yes, SSB Constables receive various allowances and benefits.
Q. What is the last date to apply for SSB Constable Recruitment 2020?
A. The last date to apply for SSB Constable Recruitment 2020 is 21, November 2020.
Q. How many vacancies are announced for SSB Constable Recruitment 2021?
A. SSB Constable Recruitment 2021 details are yet to be released.