The Uttar Pradesh Police Recruitment and Promotion Board (UPPRPB) is expected to release notification for 19000 Home Guard. There are approx 1 lack of home guards providing their services across the state. Interested candidates must gear up for the UP Home Guard exam. Before one begins to prepare for the exam, the job profile, roles, and responsibilities along with UP Home Guard Salary must be clear. Knowing these aspects will keep one motivated for the exam. They are recruited at an initial grade pay of Rs. 2000. Their gross salary is around Rs. 25000. Candidates must note that UP Home Guard Salary comes with a number of allowances and benefits, that are given to make salary prospects adequately rewarding. The home guards are entrusted with the security of government and judicial officers and their families. They are not the part of regular police force they serve crucial roles in law and order maintenance as civil defense volunteers.
For complete preparation, Subscribe to our Free Video Classes
UP Home Guard Salary Structure 
The salary is as per 7 CPC. Each state has a pay scale and salary as per its laws. As per our knowledge, the grade pay of home guards in UP is Rs. 2000 and basic salary is in the range of Rs. 5,200-Rs.20,200. They are entitled to various types of allowances too. The salary details of UP Home Guard are enumerated below.
| | |
| --- | --- |
| Salary Particulars | Pay in Rupees |
| Pay Scale  | Level 3  |
| Pay-Scale | 5200 - 20200 |
| Grade Pay | 2000 |
| MSP | 2000 |
| Dearness Allowance  | - |
| Gross Salary | 22,00- 25,000 |
| Net Salary | 23000 Approx. |
UP Home Guard Allowances 
They are eligible for a number of allowances and benefits. Thhey are provided as a measure to provide them with security against the rising cost of living and reward them for their services. Allowances are 
Dearness Allowances
City Compensatory allowance
Medical Allowances
Transport Allowance
Dress allowance 
Over Time Allowances
Attempt Free Mock Tests- Click Here
UP Home Guard Job Profile 
The task that Home Guards do is demanding and one of responsibility. They must always keep vigil, be attentive, and be ready to take quick actions. They are entrusted with the protection of government servants and judicial officials or district judges.  They can also be provided duties that would need them to act as supporting arms of regular police. The detailed job profile is mentioned below.
Provide assistance to the regular police.
Relieve police of nonessential tasks and duties.
Providing security to dignitaries.
Providing security to major government buildings.
Act as a civil defense volunteer as the need arises.
Aiding regular police during elections.
Providing security to banks.
Occasionally helping in traffic control, crowd control, and patrolling.
Maintaining the essential services of the area assigned.
UP Home Guard Probation Period 
They must complete a probation period of 1 year before induction as a regular member of the home guard. The training period on duty is approx of 3 years. They are paid full salary and allowances during probation and training period.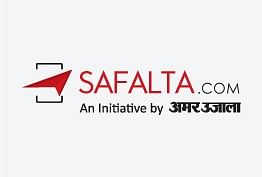 Source: safalta.com
To know more read here.
UP Home Guard Salary - FAQ 
Q1 What is the grade pay of UP Home Guard?
A1 The grade pay of UP Home Guard is Rs. 2000.
Q2 What is the gross salary of UP Home Guard?
A2 The gross salary of UP Home Guard is Rs. 25000.
Q3 What is the probation period for UP Home Guards?
A3 The probation period for UP Home Guards is of 1 year.
Q4  Are UP Home Guards regular members of the police force?
A4 No, the UP Home Guards are not regular members of the police force.
Q 5 Is UP Home Guard notification out?
A5 No, UP Home Guard Notification is yet to be released.