To obtain insights and make data-driven decisions, business analysts employ a variety of statistical and quantitative methodologies, tools, and prediction models. The best online business analytics courses are listed here, including both free and paid options. While the majority of them are suitable for complete beginners, there are a few advanced-level courses that require some prior expertise.
The Best Courses in Business Analytics-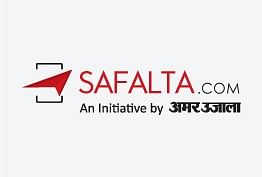 Source: Safalta.com
Business Analytics Specialization at Wharton (Coursera)
Time commitment: 20 weeks, 2–5 hours every week
It is one of Wharton School's top business analytics online courses for anyone interested in learning how to make business decisions with big data. The course will assist you in developing a thorough grasp of how big data and analytics are used in marketing, human resources, and talent management. It consists of four specific courses, including customer analytics, people analytics, operations analytics, and accounting analytics, with a business analytics capstone project at the end.
Duke University's Excel to MySQL: Analytic Techniques for Business Specialization (Coursera)
5 classes, each lasting 4-6 weeks and requiring 3-5 hours per week
This is one of Duke University's greatest business analytics courses, which is offered in collaboration with Coursera. If you're interested in data analysis, this is the course for you because you'll learn how to use tools like Excel, Tableau, and MySQL to analyse data, construct forecasts and models, design visualisations, and explain your findings. The training begins with an overview of data analytics best practises and important metric identification.
Also Read
-
Top Business Analytics Companies 2022- In India
Top 10 Universities To Study Business Intelligence in 2022
Business Analytics Tools
Business Analytics As a Lucrative Career
University of Colorado's Advanced Business Analytics Specialization (Coursera)
Time commitment: 4-5 months, 3-5 hours per week
This specialisation is based on a summer boot camp offered as part of the University of Colorado Boulder Leeds School of Business's Masters in Business Analytics Program. It's one of the best online business analytics courses for thinking about business analytical difficulties. You'll learn how to extract and modify data using SQL code, do descriptive and prescriptive statistical analysis, and discuss, interpret, and predict analytical outcomes, among other things.
The PwC Approach Specialization in Data Analysis and Presentation (Coursera)
21-week programme, 2-4 hours per week
This PwC speciality is designed to provide you hands-on experience with data analysis so you can better interpret data, use data analytics tools, and develop successful business intelligence presentations. This is one of the necessary business analytics and statistics. This specialisation includes five courses: data-driven decision making, problem-solving with Excel, advanced Excel data visualisation, successful corporate presentations using PowerPoint, and data analysis and presenting skills.
Nanodegree Program in Business Analytics (Udacity)
Three months, ten hours each week
You will acquire core data abilities that may be applied across a variety of jobs and sectors in this Business Analytics Nanodegree specialty. It primarily focuses on using SQL, Excel, and Tableau to collect and analyse data, create business scenarios, and explain your results. With the demands of the industry in mind, the programme was created in partnership with Tableau and Mode. In 2022, this is one of the top online business analytics courses to enrol in.
Also Check-
Top Business Intelligence Jobs To Apply In January 2022
Top Business Intelligence Tools (Best BI Tools In 2022)
Babson College's Business Analytics Fundamentals
4 weeks long, 4-6 hours every week
This is one of the best online business analytics courses available, focusing on the fundamentals and applications of business analytics. It teaches essential and practical skills and knowledge for analysing and understanding data, effectively presenting your findings, and drawing meaningful data conclusions. It includes the most up-to-date modelling methodologies as well as advanced Excel capabilities. Data visualisations, data collecting, descriptive statistics, basic probability, statistical inference, and building linear models are among the topics taught in this course.
Boston University's Business Analytics for Data-Driven Decision Making (edX)
8-week programme, 3-6 hours per week
This is one of the top online business analytics courses available to assist you in making better business decisions through analytic methodologies. You'll also learn how to deduce and present findings from the research. As a result, this course covers the entire end-to-end process of making data-driven, evidence-based decisions.