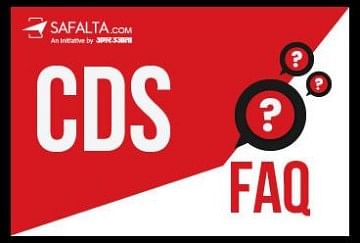 CDS FAQs
India is a land of brave and courageous souls who did not think twice before sacrificing their lives for their motherland. Our brave soldiers are fighting with their lives at stakes each day to keep our country and its citizens safe. There are many individuals who wants to join the forces and fight for their country rather than opting for a regular job like a regular civilian. These individuals are courageous and nurture a patriotic sentiment and are willing to take any challenge while dedicating their lives in the service of their country and its people.
For such individuals who wants to attain a stature higher than a civilian and wants to be remembered for his service to the country, Combined Defence Service (CDS) exam is the path to reach their destination. CDS exam is conducted by the UPSC twice a year in order to recruit candidates to office cadre of the Army, Navy and Air Force. The exam is generally conducted in the months of May and October.
Candidates who qualify the primary step of this written exam went on to be interviewed by the Service Selection Board. Those who make out of SSB with flying colors are sent to one of the following institutes for their training as per the candidate's choice:
Indian Military Academy (IMA), Dehradun
Naval Academy, Goa
Air Force Academy, Begumpet. Hyderabad
Officers Training Academy (OTA), Chennai
Today we are here to answer any doubt that may come in your mind regarding the Combined Defence Service (CDS) exam.