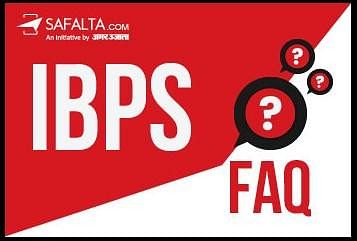 IBPS RRB FAQ
In today's time we can easily find people who wants a stable job and decent salary, however, there are also many who wants these things while serving the core of the country. We all have the saying, "Real India is Rural India", and if you want to serve the Rural India while having a respectable job with decent salary, you must look for IBPS RRB exam.
IBPS RRB stands for Institute of Banking Personnel Regional Rural Banks exam. This exam is for those candidates who are looking to be placed at the designations of both an Assistant or officer at Rural Banks. This exam is conducted every year for selecting IBPS Assistant and IBPS Officer Cadre in Regional Rural Banks. An RRB officer is supposed to mainly cater to the needs of the masses in Rural regions.
An RRB Scale-I officer designation is equivalent to a Probationary Officer in any PSU bank. The job primarily revolves around performing the detail retailing operations, audit report preparation etc. Candidates being able to clear the IBPS RRB exam have a very promising career ahead of them as they have a respectable job, a decent salary and most important, an honor of serving the real India. Let us now clarify any doubt/question a candidate may have in his/her mind regarding the IBPS RRB exam.