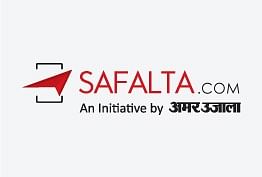 Is IBPS PO Exam Tough? Get Best Tips to Crack IBPS PO Exam Easily.
Since the IBPS PO exam notification is expected to be released shortly, many students are eager to apply for the exam and have likely already begun studying for it. The most common question among students is whether the IBPS PO exam is simple or difficult, and whether or not they should take it. The rumor is that the exam's difficulty level is extremely high and that the average student would struggle to pass it. As a result, we've gone through some fundamental responses that should clear things up for you.
It is not difficult to clear
The preliminary level of the exam is only for qualifying purposes, and all you have to do is pass the overall and sectional cut-offs. IBPS would likely follow SBI's lead and skip sectional cut-offs entirely. Even though the exam cut-off rises year after year, it does not rise to the point that it becomes impossible for students to score higher than it. Students should use the previous year's cut-off as a reference and concentrate on scoring at least 5 – 6 points higher than that. As a result, there is no need to be concerned about passing the preliminary stage.
Preparation makes it easy:
If one wishes to pass the PO exam, it takes at least two to three years of preparation. But it's just a legend. To pass the test, 3 to 4 months of dedicated training is necessary. If one does not research seriously, it will take years to train for the same. However, if one adheres to a strict study schedule, one may be well-prepared for the test.
The IBPS PO Exam can be passed in one attempt:
Students have the mentality that if they want to pass the test, they can take it at least two or three times. It's just a work of fiction. Many of the applicants I've seen have passed the exam on their first try. It is only through their consistent preparation and consistent actions that they can pass the exam on the first try.
Quantitative Aptitude is a segment where students with a non-mathematical background will do well:
Students assume that if they do not have a strong mathematical background, they will not be able to perform well in the quantitative aptitude section. This isn't correct. It takes about a month to master the fundamentals of the quantitative aptitude section's chapters. Then all you have to do is the practice as many questions as possible. It will not take long if you dedicate yourself to it daily. As a result, you can succeed in this segment in a short amount of time.
Students with average academic performance will pass the exam if they meet the following criteria:
It's a common misconception that only students with outstanding academic records will pass the exam. This is also a blunder. Many students have earned only average grades during their academic careers, but have passed the exam on their first attempt. They are devoted to their profession and go to great lengths to achieve their objectives.
You can also browse our other platforms:
Safalta Job Notification (Safalta class)
-  
UP Police SI Study Material
-  
Defense Exam- NDA Study Material
-