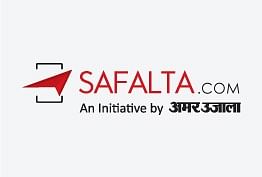 What is an SSC CGL post?
The Combined Graduate Level (CGL) Exam is held by the Staff Selection Commission (SSC) for the recruitment of Grade "B" and "C" category positions in various Government Ministries, Departments, and Offices. Tiers are the four levels of the test. The first two are online tests, while the last two are offline exams. The entire registration and contact process takes place on the SSC CGL's official website. Before being eventually chosen, candidates must pass each stage of the SSC CGL exam to advance to the next.
SSC CGL is regarded as one of the most important exams for graduate students in India. Every year, the SSC conducts SSC CGL to hire personnel for different positions in the Government of India's Ministries and Departments, as well as its Subordinate Offices. SSC CGL 2021 would be a fantastic opportunity for students who want to work for a reputable central government agency. SSC fills thousands of positions in government departments every year. Although working for the government will help you develop a stable career, it also comes with a lot of responsibilities.
Exam Dates for SSC CGL in 2021
SSC has released the SSC Calendar, which includes a revised timetable for all SSC exams to be held in 2020-21. The Online Exam for SSC CGL 2021 Tier I exam is scheduled to be held from May 29 to June 7, 2021, according to the exam calendar and official notification of CGL. SSC Combined Graduate Level Examination – 2021 Tier-II (CBE) and Tier-III (Descriptive Paper) exam dates will be announced shortly.
Below is the test schedule for the SSC CGL 2021 exam. Please keep the following dates in mind for the SSC CGL 2021 test.
SSC CGL Exam Date 2021
SSC CGL 2021: Important Dates
Activity
Tentative Dates
 
 
Notification Release Date
29th December 2020
 
 
Online Application Process Duration
29th December 2020 -31st January 2021
 
 
SSC CGL Tier-I Application Status
May 2021
 
 
SSC CGL Tier-I Admit Card
May 2021
 
 
SSC CGL Exam Date 2021 Tier-I
May 29 to June 7, 2021 (CBE)
 
 
SSC CGL Tier-I Result
July 2021
 
 
SSC CGL Exam Date 2021 Tier-II
Notified Soon
 
 
SSC CGL Tier-III Exam Date
Notified Soon
 
 
SSC CGL Tier-IV Exam Date
Notified Soon
 
 
SSC CGL Vacancy 2021
On February 25, 2021, the tentative vacancy for the SSC CGL 2021 exam was announced. The total number of tentative vacancies for CGL 2021 is 7035, with 2891 announced for the General group. Last year, the SSC announced a total of 8582 vacancies. In comparison to previous years, the number of vacancies has decreased.
Eligibility Criteria for SSC CGL 2021
To be considered for the SSC CGL 2021, an applicant must meet four essential requirements. The four parameters are as follows:
Citizenship: The candidate must be an Indian resident.
Age Limit (As of 01-01-2021): In the SSC CGL Exam 2021, there are different age limits for different posts.
You can also browse other courses, only on our official website,
Safalta.com