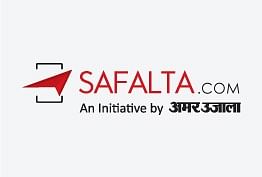 What is TGT qualification? Know more about TGT Exam 2021.
Educated graduate teachers, also known as TGTs, are eligible to teach at the secondary school level in any Kendriya Vidyalaya or central government schools such as Navodya Vidyalaya and Army Public Schools, among others. If you want to work as a TGT, you must meet the following requirements.
 
Details on the TGT Eligibility Criteria
The aspirant must pass paper II of the CTET examination in their specific subject. The NCTE conducts this exam as an entrance exam for all TGT teachers.
They must be fluent in both Hindi and English and be able to teach in both languages.
They should have a bachelor's degree in education from a recognized university. Before submitting the TGT application, the degree must be completed.
Mathematics, history, science, English, Hindi, Sanskrit, social studies, work experience, art education, physical and health education all fall under the KVS TGT eligibility criteria.
Teachers must hold a valid physical education degree as well as five years of art education for their related subject from an MHRD-affiliated college.
To be eligible for TGT work experience, you must have a three-year diploma after high school or a degree in electronics from any government-approved institution. Candidates with one year of experience working in a factory are preferred.
Those interested in teaching social science should have a bachelor's degree in history or geography with a minimum of 50% in other subjects such as geography, history, economics, or political science, as well as a minimum of 50% in aggregate.
Those with an honors degree in history or geography must have received a 50 percent grade in the honors degree and must have studied subjects such as political science, economics, history, or geography in their first or second year of graduation.
Those who wish to teach TGT Mathematics must have a 50 percent aggregate mark in a subject such as physics, chemistry, electronics, or computer science and have completed honors or general degree in Mathematics. Candidates must have a BA or B.Sc. in mathematics to be considered.
The TGT prerequisite for the science position is an honor degree in Botany, Zoology, or Chemistry with 50% in the main subject and 50% in subjects such as chemistry, Botany, Zoology, or Chemistry in graduation.
To be considered for a TGT position in English, Hindi, or Sanskrit, you must have 50 percent in the relevant subject and 50 percent in the aggregate in the other two related subjects. During the submission of the form, the CTET certificate should be issued.
You can browse other courses on our official website,
Safalta.com