There are various soft skills which are important for our growth and career success. Analytical thinking is one of the top soft skills which basically refers to the ability of an individual to analyze information and solve complicated issues on the basis of that information. Analytical thinkers must be able to identify problems, extract information from data, reach workable solutions for the identified problem. They have the capability to work as a team and help their teams make informed decisions, collect new ideas and work towards growth in their mindeset. If you are a school going student who is looking for mentors to help you understand your subjects better, then join
Safalta School Online
..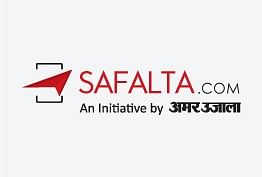 Source: welearnindia.wordpress.com
Analytical Skills
Analytical skills are very important in today's competitve world. Employers hire people with analytical skills who can find solutions to in a timely and efficient manner. There are many behavioural indicators of Analytical Skills such as collection of information, extracting the relevant information to identify the cause of the problem, breaking down the problem into different parts to work efficiently, identifying the logical and factual outcomes based on information, identifying actions to make sure that the problem does not repear or occur frequently. 
 
Types of Analytical Skills
There are various types of analytical skills. Some of them can make your resume appealing to the employers. You can consider these analytical skills to work on and add to your resume:
Data Analysis
Data Analysis is a very important task. Understanding the data and indetifying patterns in it is very crucial. Employers are always looking for candidates who can interpret data in a comprehensive manner and deduce the problems and solutions by studying the data. If you are looking for a job, you can consider adding this skill to your personality.
Research
An essential analytical skill is collecting data and conducting research on a topic because it is only then that you can find optimal solutions. This research can include collecting data, reviewing spreadsheets, online research etc. This skill includes investigation, metrics, data collection, prioritzation and checking for accuracy.
Communication
Communication is an essential skill that also forms a part of analytical thinking. As an analytical thinker you should be able to communicate your inferences effectively so that people believe in you and your understandig. In order to ensure that your team works together as one and you can find efficient solution to the issues at hand, you should have good communication skills. These skills include conducting presentations, oral communication, written communication, reporting, team work, active listening and so on.
Critical Thinking
Critical thinking involves undestanding the data and information and making a decision. Critical thinking helps individual find efficient solution to any problem. Analytical critical thinking includes inductive reasoning, evaluating, data interpretation, judgement, prioritization, judgement, decision making and so on.
Why Analytical Thinking Is Important
Analytical thinking is very important for the growth of individuals and the institutions they are working for. People who can thinking analytically are able to identify problems even before their occurence i.e., they have perfect foresight on the basis of the information that they collect. Thus they can plan well ahead of time and tackle any problem. This skill also helps increase productivity as analytical thinkers learn to break down a larger problem into small goals which are manageable and can be achieved with the coordination of the team. Lastly, these skills help individuals have a growth oriented mindset as analytical thinkers do not fear any problem. They try to find the best possible solutions to the problem at hand with the resources available to them.