Central Teacher Eligibility Test (CTET) is conducted to recruit eligible and interested candidates to teach in government schools at the primary and elementary levels. Central Teachers Eligibility Test or CTET  for the year 2021 will be conducted in the month of December. The  CTET exam is intended to set benchmarks in teacher qualification and standards in primary and upper primary levels As per the latest CBSE guidelines, the registration process for the exam is expected to begin soon. CTET comprises of two papers:
CTET Paper I: To recruit candidates to teach at Primary Level (Class I to V)
CTET Paper II: To recruit candidates to teach at Elementary Level (Class VI to VIII)
NCERTs are one of the best sources to prepare from for CTET, however there are certain additional books which the candidates should refer to while preparing for CTET. There are a lot of books and study material available in the market which often makes it very confusing for candidates to decide which books they should refer to. Read this article to know the best books for CTET and boost your preparation. If you are preparing for competitive exams and are looking for expert guidance, you can check out our monthly 
FREE Current Affairs Ebook- Download Now
.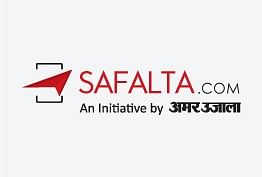 Source: eduly.in
Best Books For CTET
Since there are two different papers in CTET, the best books for both these exams are different.
Best Books For CTET Paper I
The best books for CTET Paper II for different subjects are as follows:
| | |
| --- | --- |
| Book Name | Publisher |
| Child Development and Pedagogy for CTET & TETs (Paper-I & II) | Arihant Publication |
| Success Master CTET Paper-I (Class I-V)  | Arihant Publication |
| CTET & TETs Bhasha Hindi Paper-I & II | Arihant Publication |
| CTET and TETs English Language and Pedagogy (Paper I & II) | Arihant Publication |
| A Complete Resource for CTET (Language I): English and Pedagogy | Geeta Sahni (Author), Pearson Publication |
| Quantitative Aptitude for Competitive Examinations, Edition 7 | R S Aggarwal |
| Mathematics Exam Goalpost for CTET & TETs | Wiley Publication |
| Environmental Studies (EVS) Exam Goalpost for CTET & TETs, Class I-V | Wiley Publication |
Explore our list of free courses curated for your benefits click here
Best Books For CTET Paper II
The best books for CTET Paper II for different subjects are as follows:
| | |
| --- | --- |
| Book Name | Publisher |
| Child Development and Pedagogy for CTET & TETs (Paper-I & II) | Arihant Publication |
| CTET & TETs Bhasha Hindi Paper-I & II | Arihant Publication |
| Success Master CTET (Social Science /Studies) Paper-II for Class VI-VIII | Arihant Publication |
| Study Guide for CTET Paper 2 (Class 6 - 8 Teachers) Social Studies/ Social Science with Past Questions 4th Edition | Disha Publication |
| CTET and TETs English Language and Pedagogy (Paper I & II) | Arihant Publication |
| CTET Success Master Paper-II Teacher Selection for Class VI-VIII Maths & Science by Arihant Experts for Science/Mathematics teachers) | Arihant Publication |
| A Complete Resource for CTET: Child Development and Pedagogy by Sandeep Kumar for Child Development and Pedagogy (compulsory) (for both Paper I and II). | Pearson Publication |
Attempt Free Mock Tests- Click Here
Other than the above-mentioned books candidates must also refer to the Previous Year Papers while preparing for CTET. Candidates can refer to the following books for previous year papers:
| | |
| --- | --- |
| Book | Publisher |
| CTET & TETs Solved Papers (Upto 2016) – Paper I Teacher Selection for Class I to V  | Arihant Publication |
| CTET & TETs Solved Papers (Upto 2016) – Paper II Teacher Selection for Class VI-VIII Social Studies/Science  | Arihant Publication |