CUCET 2022 is one of the most prominent entrance tests, with thousands of candidates applying each year for admission to various UG degrees at 14 Central Universities. Because UG students will be taking this exam following their +2 exams, they should have a well-defined preparation plan in place ahead of time, as the CUCET 2022 dates have yet to be released. To ace their entrance exam, candidates need have a good understanding of the marking method, exam schedule, and topics covered. CUCET Preparation Books are one method of assisting with themes that are likely to appear on the final examination.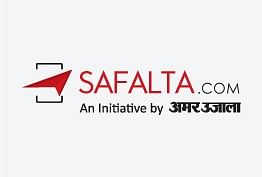 Source: Safalta.com
CUCET 2022 preparation, like +2 Board exam preparation, necessitates extensive practise in order to make the merit list. Due to the restricted number of seats available in UG programmes, there is a lot of pressure to study hard and pass the admission exam with a respectable score. Not to worry, we've compiled a collection of CUCET Preparation Books that will help you prepare for the final entrance exam.
Register here to prepare for CUCET 2022
What are the advantages of using CUCET Preparation Books?
Important Books for CUCET Preparation
The test structure for CUCET 2022 UG courses is divided into two parts: A and B, comprising themes like as English, General Awareness, Mathematical Aptitude, and Analytical Skills. The following preparation books are recommended for candidates who desire expert preparation:
Quantitative Aptitude for Competitive Examination by RS Agarwal
General Knowledge by Arihant
English Grammar in Use by Raymond Murphy
Complete Mathematics by Lucent's Publication
High School English Grammar and Composition by Wren and martin
Shortcuts in Quantitative Aptitude for Competitive Exams by Disha Experts
Test of Arithmetic by Arihant Publication
Analytical Reasoning and Logical Reasoning by Arihant Publication
Disha's Rapid General Knowledge by Disha Experts
Competitive English Grammar & Composition by Arihant
What can be done to improve CUCET preparation?

Candidates should keep the following points in mind as they prepare for the CUCET:
For the preparation, the candidate will be able to concentrate on certain themes.
He or she will be aware of the advantages and disadvantages.
The candidate can also opt for coaching with expert tips and tactics for better preparation.
Mock Tests and Sample Papers can also help with preparation.
Previous year's CUCET question papers can also help with preparation.
The candidate must master the art of time management and devote his or her entire attention to the CUCET preparation.
 
Frequently Asked Questions About CUCET 2022-
Question: Is there any negative marking in CUCET 2021?
Answer: Yes, 0.25 marks will be deducted for every incorrect answer.
Question: Why should I check the CUCET syllabus 2021?
Answer: The candidates must check the syllabus of CUCET to get details about the units and topics covered in the entrance exam.
Question: What is the use of the CUCET exam?
Answer: With the help of CUCET exam 2021, the candidates can get admission to UG and PG programmes in the 12 central universities.
Question: How can I check the result of CUCET 2021?
Answer: Candidates are required to check the CUCET result 2021 using the login credentials such as roll number and password.
Question: When will the CUCET 2021 be held?
Answer: The exam of CUCET 2021 was conducted on September 15, 16, 23 and 24.