The handsome BPSC AE Salary is one of the prominent reasons why so many aspirants appear for the competitive exam every year. Bihar Public Service Commission releases the recruitment for the Assistant Engineer posts. The eligible candidates who wish to apply for the post in the department of Civil, Mechanical, and Electrical will have to visit the official website of BPSC and should apply at the earliest. The aspirants can go through this article to have a brief analysis of the salary and career growth of the BPSC AE. Prepare for any competitive exam with Free Courses, E-books, and Mock-Tests on Safalta App.
BPSC AE General Knowledge free Ebook: Download Here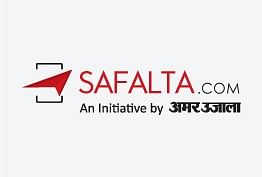 Source: https://results.amarujala.com/





August Month Current Affairs Free Ebook: Download Here
BPSC AE Salary
The candidates can find the salary along with the prerequisite in the table mentioned below:
| | |
| --- | --- |
| BPSC AE | Amount |
| Pay Level  | Level - 9 |
| Grade Pay | INR 5,400 |
| 7th CPC Entry Pay | INR 53,100 |
| DA | INR 6,372 |
| Travel Allowance | INR 600 - INR 1,500 |
| Medical Allowance | INR 1000 |
| HRA | INR 3,186 - INR 8496 |
| Gross Pay | Rs 58,000-62,000 |
BPSC AE Job Profile
The candidates can check out the job profile of BPSC AE in the space below:
Maintaining of control charts in the department

Determining root causes 

Preparing bid specifications

Conducting analytical tests

Determines engineering requirements by conducting regular inspections
BPSC AE Career Growth
The candidates who are selected for the Assistant Engineer post may be promoted further as per their work experience and seniority level. The candidates can be promoted to Executive Engineer, and the factors that determine it are given below. The post of Executive Engineer is Group A Gazetted. 
BPSC AE Salary FAQs
Ques 1: How much does a BPSC AE make per month?
Ans 1:  A BPSC AE makes at least Rs 58,000 to Rs 62,000 per month
Ques 2:What is the basic salary of a BPSC AE?
Ans 2: The basic salary of a BPSC AE is Rs. 53,100 per month.
Ques 3:Which is the minimum pay scale for a BPSC AE?
Ans 3: The minimum pay scale for a BPSC AE s a pay scale of Level - 9 While grade pay is INR 5,400.
Ques 4:Do you get a salary after the BPSC AE exam?
Ans 4: No salary is only received once the candidate joins the department as a BPSC AE.
Ques5: Is there any career growth for the BPSC AE?
Ans 5: Yes, the candidates can appear in the internal exam and seek promotions to the posts of Executive Engineer.

Also read: