Uttar Pradesh Power Corporation Limited (UPPCL) conducts recruitment exam for the post of Junior Engineer in Civil and Mechanical departments every year. UPPCL is a very reputed organization and so is the post of JE in UPPCL. UPPCL JE is one of the most sought after exam for engineering graduates. UPPCL offers handsome amount of salary to its employees and along with that there are additional benefits and allowances as well. Candidates who are preparing for UPPCL JE Exam should know all about UPPCL Salary and other details to understand the nature of profession better and all that it offers to its employees. Read this article to know all about UPPCL Salary, Allowances, Perks, Job Profile, Career Growth and more. If you are preparing for competitive exams and are looking for expert guidance, you can check out our monthly 
FREE Current Affairs Ebook- Download Now
.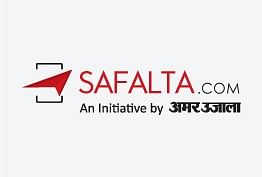 Source: safalta.com
August Month Current Affairs Free Ebook: Download Here
UPPCL JE Salary 2021
Junior Engineers in UPPCL are paid as per the rules of 7th pay commission. Their pay level matrix is level 7. Under these two, UPPCL JE receives basic pay of Rs.44,900. Along witht this, Junior Engineers receive various allowances such as Dearness Allowance, House Rent Allowance and more. The details of salary structure and allowances are as given in this article.
UPPCL JE Salary Structure
| | |
| --- | --- |
| Pay Level Matrix | Level 7 |
| Basic Pay | Rs. 44,900 |
| Total Salary (Including Allowances) | Rs. 55,000 |
| Deductions | NPS (10% of Basic Pay) and Income Tax etc. |
| In-Hand Salary | Rs. 50,000 |
UPPCL JE Allowances and Benefits
Besides a hansome salary, UPPCL JE enjoy various perks and allowances which further add to the lucrative nature of the job. The various allowances and benefits which UPPCL JEs are entitled to include the following:
Dearness Allowance
House Rent Alloance
Medical Allowance
Personal Loan
Provident Fund
Gratuity
Insurace and so on.
UPPCL JE Job Profile
UPPCL JE work in either Electrical or Civil departments and the roles and responsibilities of Junior Engineers differ according to these departments. UPPCL JE job profile is multidimensional and it requires recruits to work on various things which gives a lot of exposure and multiple opportunities to engineers to learn new things. 
UPPCL JE (Electrical) Job Profile
The job profile of UPPCL JE in Electrical department includes the following roles and responsibilities:
Maintaing and sending reports to Assistant Engineer
Looking after High Voltage Transmission Lines and electrical power supply distribution lines
Assigning tasks to the staff
Maintenance of electrical equipment and lines
Looking after faults and arranging for their repair by arranging the necessary workforce
Attempt Free Mock Tests- Click Here
UPPCL JE (Civil) Job Profile
The responsibilities of UPPCL JE in Civil department are the following:
Inspecting construction sites on a daily basis
Preparing project reports
Managing cost estimates
Making blueprints of projects
Managing various projects
UPPCL JE Career Growth and Promotion
After some years of service depending on the performance of the candidates and other criterias, UPPCL JE can be promoted to the post of SDO. As they are promoted to the post of SDO they receive additional benefits and higher salary.
 
Thus UPPCL JE is a reputed profession which offers a good salary and various allowances and gives multiple opportunities to candidates to learn and grow. Working as JE in UPPCL helpc young engineers learn various new things and increase their experience which further helps them in the long run.
 
UPPCL JE Salary FAQs
Ques. What is the in-hand salary of UPPCL JE?
Ans.     The in-hand salary of UPPCL  JE is between Rs. 49,000-50,000.
Ques. What is the annual salary of UPPCL JE?
Ans.     The annual salary of UPPCL JE lies between 6 lakh to 7 lakh.
Ques. Are UPPCL JE given dearness allowance?
Ans.     Yes, UPPCL JE are given dearness allowance.
Ques.  What is the post to which UPPCL JE can be promoted?
Ans.      UPPCL JE can be promoted to the post of SDO..
Ques. What is the Baisc Pay of UPPCL JE?
Ans.     The Basic Pay of UPPCL JE is Rs. 49,000.