RBI Assistant salary is a handsome amount which makes this post very appealing for a lot of candidates. Candidates who are interested to appear for RBI Assistant Recruitment Exam should know all the details regarding the salary and job profile associated with the post. RBI Assistants receive basic pay amounting to Rs. 15,060 and the payscale is 3150-750 (3)-15400- 900(4) -19000-1200(6)-26200-1300 (2)-28800- 1480(3) – 33240 – 1750 (1)- 34990. Along with this there are various allowances and benefits that RBI Assistants receive. Read this article to know all about RBI Assistant salary and other details. If you are preparing for competitive exams and are looking for expert guidance, you can check out our monthly 
FREE Current Affairs E-book- Download Now
.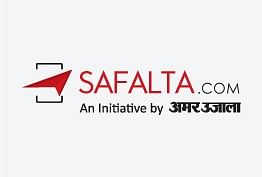 Source: Safalta
October Month Current Affairs Free Ebook: Download Here
RBI Assistant Salary 2021
After the 7th oay commission, the in-hand salary of RBI Assistant is Rs.36,091 per month. The basic pay is Rs. 14,650 and the pay scale 13150-750 (3)-15400- 900(4) -19000-1200(6)-26200-1300 (2)-28800- 1480(3) – 33240 – 1750 (1)- 34990. The breakdown of the RBI Assistant salary is as follows:
 
| | |
| --- | --- |
| Basic Pay | Rs.15,060/- |
| Payscale | Rs.13,150 – 750(3) – 15400900(4) – 19000 – 1200(6) – 26200 – 1300(2) – 28820 – 1480(3) – 33240 – 1750(1) – 34990(20 years) |
| Gross pay | Rs.32,429 per month |
| Salary in-hand | Rs.36,091 per month |
RBI Assistant Perks and Allowances
Apart from a reputed job and a good salary there are various perks and allowances that a RBI Assistant is offered. The allowances that a RBI Assistant receives include the following:
Dearness Allowance
City Compensatory Allowance
Transport Allowance
House Rent Allowance
Other benefits which are provided to RBI Assistant include:
RBI's accommodation (subject to availability)
Vehicle maintenance for official purpose
Newspaper
Briefcase
Furnishing Allowances
Reimbursement of medical bills
Interest-free festive advance
Leave Fare Concession (LFC)
Loans at concessional interest rates
Attempt Free Mock Tests- Click Here
RBI Assistant Job Profile and Career Growth
It is also important for candidates aspiring for appear for RBI Assistant Exam to know about the job profile of RBI Assistant. The responsibilities of RBI Assistant include the following:
To file work: Maintaining files, collecting receipts, balance tally, maintenance of ledger, etc.
Verifying bank documents
Issuing and circulating new currency
Maintaing Accounts
Replying to e-mails and maintaining a record of the same
Besides, the above mentioned responsibilities and various perks that have been mentioned before, RBI Assistant is provided with various opportunities for promotion. RBI conducts internal promotional exams at regular intervals. Candidates who pass these exams are promoted to higher positions. As positions increase, candidates' salary also increases with promotions. 
Explore our list of free courses curated for your benefits click here
Other Benefits of Being A RBI Assistant
There are various benefits of being a RBI Assistant which are as follows:
Work life: RBI Assistant has to work for 5 days in a week. The job duration is 8 hours per day. Weekends are off for RBI Assistant. Thus this job maintains a balance between the work life and personal life of the employee. Along with this, the number of leaves granted to RBI Assistant are more than what are given in other banking sector jobs. 
Medical Benefits: RBI provides medical facilties for the employee and the family as well which as very substantial benefit of working with RBI.
Accomodation Facility: RBI Assistants are provided with accomodation facility.
Education Loan: RBI gives education loans up to Rs.20 lakhs to the children of the employees at a very nominal rate. The children are also given scholarships.
Housing Loan: RBI gives housing loan facility to its employees, which is up to Rs.30 lakhs at nominal rates.
RBI Assistant Salary 2021 FAQs
Ques 1: Is RBI assistant a good job?
RBI Assistant is undoubtedly one of the most respectable and the best job for the aspirants of the banking sector. One gets to learn a lot in the organization and simultaneously gets paid quite decently along with other perks and allowances. Working for RBI is a dream for many.  
Ques 2: Which is better RBI assistant or SBI clerk?
Providing excellent growth opportunities, RBI Assistants can go to as high as Grade C posts in RBI. SBI Clerk, on the other hand, is a well-established post that is involved in public handling. If you are someone who enjoys dealing with public dealing, SBI Clerk can be an excellent position.  
Ques 3: What is the highest salary in RBI?
Rs 62400 (Maximum Basic Pay)
62,400/- (Maximum) and this is when an employee does not take any promotion.
Ques 4: Is the RBI assistant job transferable?
RBI Assistants do not get transferred till they complete at least 5 years of their service at one particular branch.  
Ques 5: Does RBI give pension to retired RBI Assistants?
All existing employees who joined RBI before January 1, 2012, will get this benefit. For retirees, the cut-off date is November 1, 1990, the date of introduction of the pension scheme at RBI. ... "No arrears of pension will be paid for the period prior to July 1, 2020," RBI said.