Institute of Banking Personnel Selection (IBPS) conducts IBPS RRB PO Recruitment Exam. Candidates who are aspiring to appear for IBPS RRB PO Exam should ensure that they know all the details about the exam such as eligibility criteria, exam pattern, syllabus, and so on. Along with these details, it is also essential for candidates to know IBPS RRB PO salary and job profile to understand the nature of the profession better.
IBPS RRB PO salary structure is Rs. 23700 – 980/7 – 30560 – 1145/2 – 32850 – 1310/7 – 42021.
The in-hand salary is Rs. 29,000  to Rs. 33,000 per month.
IBPS RRB PO also receives various allowances such as Dearness Allowance, House Rent Allowance, and Transport Allowance etc.
IBPS RRB PO is paid a handsome amount of salary which makes this post very lucrative for a lot of candidates. Read this article to know all about IBPS RRB PO  salary and other details. If you are preparing for competitive exams and are looking for expert guidance, you can check out our daily FREE Current Affairs. 
January  Month Current Affairs Free Ebook: Download Here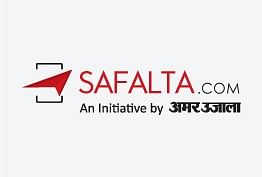 Source: Safalta
IBPS RRB PO Salary 2022: Overview
IBPS offers lucrative salaries and plenty of other perks and benefits for various grades of officers and clerks. Here is the IBPS RRB PO Salary structure and in-hand salary for various grades.
| | |
| --- | --- |
| IBPS RRB Clerk | Rs. 15000 to Rs.20000 |
| IBPS RRB  PO | Rs. 29,000  to Rs. 33,000 |
| Officer Scale-II | Rs. 33,000 to Rs. 39,000 |
| Officer Scale III | Rs. 38,000 to Rs. 44,000 |
Check out RBI Grade B Salary here.

IBPS RRB PO In Hand Salary 2022

The probationary officer will initially draw a salary of Rs. 29,000  to Rs. 33,000. Which is supplemented with various benefits and allowances like DA, HRA, and special allowances.
Grade pay for IBPS PO Salary is Rs. 23700 – 980/7 – 30560 – 1145/2 – 32850 – 1310/7 – 42021. We have broken down the salary structure for you :
| | | | |
| --- | --- | --- | --- |
|   | basic salary  | Annual increment  | Number of Years  |
| On joining  | Rs. 23700 | Rs.980 | 7 |
| After 7 years  | Rs. 30560 | Rs.1145 | 2 |
| After 9 years  | Rs. 32850 | Rs.1310 | 7 |
| Final grade pay  | Rs. 42021 |   |   |
Also read 
IBPS RRB PO Job Profile
Successful candidates do through a probation period of 2 years. During the probationary period, the candidate's ability and work performance is analyzed. Probationary officers will receive a fixed amount along with other allowances that is usually less than the normal pay scale. Once candidates are through 2 year period they become grade 1 level officers in regional rural banks.

The job profile for the candidates selected for IBPS RRB Officer Scale I (PO) is given below.
Branch work - related to banking and finance.
Sector-specific work - promoting schemes and financial products for agriculture.
Managing single-window operating system.
Manage day-to-day operations at Bank.
Preparing the audit reports and NPA recovery also forms a major job task.
 
Probationary Officers not only learn and imbibe from other employees. They are often required to manage sub-ordinates and clerks working in the Branch. They are also the face of RRB, to the rural population, often being the face of the outreach programs.

Attempt Free Mock Tests- Click Here
IBPS RRB PO: Career Growth
IBPS RRB PO  in-hand salary ranges from Rs. 29,000 – Rs. 33,000. From being the entry-level probationary officer, through career growth, RRB gives a chance to rise to the topmost post with Regional Rural Banks. After the completion of two years, RRB POs are appointed as regular employees with the bank.They are known as Assistant Manager then. We have traced the career prospects for RRB PO officers here :
IBPS RRB Officer Scale I (PO)
Assistant Manager
Deputy Manager
Branch Manager
Senior Branch Manager
Chief Manager
Assistant General Manager
Deputy General Manager
General Manager

IBPS RRB PO salary is lucrative, rewarding and the post offers immense career growth and learning opportunity. RRB PO is an important part of organizations providing financial services to the Rural Sector. Do miss this opportunity to secure a job as RRB PO - learn with Safalta.
IBPS RRB PO Salary 2021 FAQs
Q1) What are the dates of the IBPS RRB PO 2021 Exam?
A1) The Prelims exam of IBPS RRB PO is tentatively scheduled in the first week of August (1st and 7th August), while the mains examination is to be conducted in the last week of September (25th September).
Q2) What is the in-hand salary of IBPS RRB PO?
A2) The probationary officer initially draws an in-hand salary of Rs. 29,000  to Rs. 33,000
Q3) Is there a limit for the number of attempts in the IBPS RRB PO exam?
A3) No, there is no such limit for the number of attempts.
Q4) Is there an offline process to apply for the IBPS RRB PO exam?
A4) No, you can only apply online for the exam.
Q5) What is the difficulty level of the IBPS RRB PO exam?
A5) The difficulty level of the exam is pretty normal if you're well prepared for it.