State Bank of India has released SBI Apprentice Recruitment 2021 Notification. The application process for SBI Apprentice had started on July 5, 2021. Candidates who have applied for SBI Apprentice 2021 should know all the details regarding the program including SBI Apprentice Salary. SBI has already notified the details of the stipend/salary that would be paid to candidates who are finally selected for the post. Along with this candidates should also be familiar with SBI Apprentice Job Profile to understand the nature of the work they will have to deal with. Read this article to know all about SBI Apprentice Salary, Job Profile, and other details.If you are preparing for competitive exams and are looking for expert guidance, you can check out our monthly FREE Current Affairs E-book- Download Now.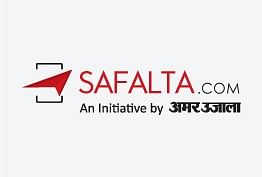 Source: safalta.com
SBI Apprentice Salary 2021
Candidates must first know that SBI Apprenticeship is not a job. It is an apprenticeship where selected candidates work with SBI for a period of one year which maybe extended to a maximum of three years. Selected candidates receive a monthly stipend amounting to Rs. 15,000 in first year, Rs. 16,500 in second year and Rs. 19,000 in third year. Other than this, candidates are not eligible for allowances, benefits, etc. 
| | |
| --- | --- |
| Year | Stipend per month |
| 1st year | Rs. 15000/- |
| 2nd year | Rs. 16500/- |
| 3rd year | Rs. 19000/- |
SBI Apprentice Job Profile
Candidates who are selected for this Apprenticeship program will work in SBI for one year. As already mentioned this is not a job but an apprenticeship program. Hence the nature of roles and responsibilities for SBI Apprentice is different from that of other bank employees. The work that SBI Apprentice has to do includes the following:
Performing administrative activities to understand how the bank and its various departments work

Providing after-sale services

Completing the tasks as assigned by the supervisor


 
SBI Apprentice Duration
Candidates who are selected for the post of SBI Apprentice will work in SBI for one year which maybe extended to a maximum of three years. After the completion of the Apprenticeship period, SBI will not be obliged to offer regular employment to the candidates. 
SBI Apprentice Career Growth
Working with SBI is in itself a very big opportunity for candidates. This apprenticeship adds to the CV of the candidates. At the end of the apprenticeship period, candidates receive a certificate. While working as an SBI Apprentice, candidates learn a lot of things that helps them in the long run especially if they are banking aspirants. Thus SBI Apprentice is a golden opportunity for candidates to work with SBI and gain a lot of experience.

Attempt Free Mock Tests- Click Here
How To Prepare For SBI Apprentice?
Meanwhile, you can also join the SBI Apprentice Online Coaching by our Safalta experts and increase your chances of selection for the exam. Here are the following benefits that you will get along with the course:
90+ hours of a Live  Practice session with Video Lectures 
Recorded Backup of all live classes
Mock Test Series
80+ Downloadable PDF study material to boost your preparation
Special Q&A Sessions
Counseling Sessions by Expert Faculties
Recorded Backup available for quick Revision.
Solve unlimited doubts with Subject matter experts.
A strategy session on how to attempt the exam.
Experienced Faculties (Selection oriented) 
Dedicated Telegram Group for regular updates
Special Current Affairs on Safalta YouTube Channel
SBI Apprentice Salary - FAQs
Ques. What is the duration of SBI Apprenticeship?
Ans.     The total duration of SBI Apprenticeship is one year which maybe extended to a maximum of three years.
Ques. What is the salary of SBI Apprentice in first year?
Ans.     SBI Apprentice receives a monthly stipend of Rs. 15,000.
Ques. What are the allowances and benefits that SBI Apprentice receive?
Ans.     SBI Apprentice are not eligible for any allowances or benefits other than the monthly stipend.
Ques.  Is SBI Apprentice a permanent job?
Ans.      No, SBI Apprentice is not a job.
Ques.  What is the last date to apply for SBI Apprentice Recruitment 2021?
Ans.      July 26, 2021 is the last date to apply for SBI Apprentice Recruitment 2021.