Reserve Bank of India conducts RBI Grade B Exam to recruit eligible and interested candidates to the post of Grade B Officers. The Recruitmmnet Board has decided to commence the 
interviews
 for Officers in Grade B- DR (General)-2021 from August 2, 2021, and for Officers in Grade B- DR -DEPR/DSIM2021 from August 30, 2021. Candidates who are aspiring to appear for this exam should know all the details such as eligibility criteria, exam pattern, syllabus, and so on. Candidates should also know all the details about RBI Grade B salary and job profile to understand the nature of the profession better. The salary of RBI Grade B Officers is as per the 7 th pay commission. Their basic salary on joining is around ₹35,150/-p.m. Added to basic pay they are also eligible for a number of allowances. Read this article to know all about RBI Grade B salary and other details. If you are preparing for competitive exams and are looking for expert guidance, you can check out our monthly 
FREE Current Affairs Ebook- Download Now
.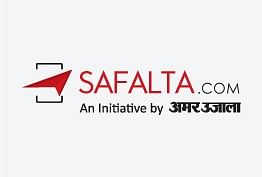 Source: https://results.amarujala.com/
Table of Contents
1. RBI Grade B Salary 2021
i. RBI Grade B In-hand Salary
ii. RBI Grade B Salary: Payscale
2. RBI Grade B Salary: Allowances
3. RBI Grade B Salary: Perks and Allowances
4. RBI Grade B Salary: Career Growth and Promotion
5. RBI Grade B Salary FAQs
RBI through Grade B offers the best in class salary. Very competitive and lucrative sum as a reward for young talents. In-hand salary of RBI Grade B officer is Rs.  ₹83254/- (approx.). Breakdown of salary is as follows:
 
| | |
| --- | --- |
| Basic Pay  | ₹35,150/-p.m. |
|  Pay Scale   | Rs. 35150-1750(9)-50900-EB-1750 (2) - 54400-2000(4)-62400 (16 years) |
Know pay scale and its meaning with reference to 
RBI Grade B.
Initial Basic Pay 
Rs. 35150/
For the next 9 years 
increment of Rs.1750 for up to 9 years
After 9 years Basic Pay 
 Rs.50,900- increment  of Rs.1750 for the next 2 years.
 increment of Rs.2000 for the next 4 years 
Final Basic Pay 
Rs.62,400.
RBI not only gives a handsome in-hand salary. The benefits and allowance that RBI Grade B officers enjoy are second to none. RBI Grade B officers are eligible for a number of allowances as per rules from time to time. Allowance enjoyed are:
Dearness Allowance- Dearness Allowance now for RBI Grade B Officers is 125% of the Basic Pay. It was earlier 113% of the basic pay but it has now been revised and further increased to 125% of basic pay.
Medical Allowance- RBI Grade B Officers are given Free Dispensary Facility and medical allowance amounting to Rs. 4,500. Other than this, officers also get reimbursement of medical expenses for hospitalization and OPD treatment.
House Rent Allowance- House Rent Allowance is given to officers who are posted out of their hometowns. RBI employees get a 2BHK flat. If the recruited candidate gets an allotted accommodation/flat, he/she is given Rs. 70,000 for accommodation in metro cities.
Conveyance Allowance- The candidate has to provide a declaration to receive this allowance.
Educational Allowance-  About Rs. 4000 per month is given to RBI Grade B Officers for educational allowance for their children.
Leave Fare Concession- Approximately Rs. 10,7000 is given under this allowance. LFC/LTC is offered to the officers and his/her family members once every two years.
For those who do not receive accommodation from the bank, they are eligible for the House Allowance which is  15% of Basic Pay.
Attempt Free Mock Tests- Click Here
 Perquisites add on to a handsome salary and numerous allowances. RBI Grade B officers enjoy the following perks and other benefits:
Housing Bank's accommodation, subject to availability, 
Reimbursement vehicle maintenance expenses for official purposes,
Recreational Expenses: Interest-free festival advance, Leave Fare Concession (once in two years for self, spouse, and eligible dependents).
Loans and Advances at concessional rates of interest for Housing, Vehicle, Education, Consumer Articles, Personal Computer, etc.
Other Benefits: newspaper, telephone charges, book grant, allowance for furnishing of residence, etc. as per eligibility.
Candidates who clear the RBI Grade B Exam are recruited at the post of Assistant in RBI. There is a hierarchy of ranks followed in RBI according to which RBI Grade B Officers receive promotions. The hierarchy of ranks in RBI is as follows in ascending order:
Assistant Manager
Manager
Assistant General Manager 
Deputy General Manager
General Manager
Chief General Manager
Principal Chief General Manager
Executive Director
Deputy Governor
Governor
Thus based on certain criteria followed by RBI, RBI Grade B Officers are given promotion and rise up this rank hierarchy. Along with this, RBI Officers are given study leaves and opportunities to pursue further education. They are also given scholarships. After retiring, RBI Officers can also join Private Banks as board members. Thus RBI Grade B Officer is a very reputed post that offers a lot of opportunities for the recruits and offers a handsome amount of salary along with other perks, benefits, and allowances.
Ques 1: Are 6 months of current affairs enough for RBI Grade B?
A. RBI Grade B, SEBI Grade A, NABARD Grade A, or any competitive examination generally requires the students to acquire an opulent knowledge of at least the past 6 months' current affairs. For static portions, detailed videos, PDFs, and mocks have been provided in the course which is sufficient from the exam point of view.  
Ques 2: Do RBI Grade B officers get a car?
A. The Officers also receive a Conveyance allowance of 150 liters petrol or Rs. 16504/- per month which is for their spouse and other two dependents. The conveyance allowance is 50 liters more in metro cities.  
Ques 3: Who earns more IAS or RBI Grade B?
A. The salary of both RBI Officer and IAS officer is almost the same. If we compare the monthly salary of the RBI Grade B officer and IAS officer then an RBI Grade B officer is offered INR 68,000/-(approx.).  
Ques 4: Which is better NABARD Grade A or RBI Grade B?
A. According to most aspirants, the RBI Grade B exam is tougher than the NABARD Grade A exam. The RBI Grade B syllabus and NABARD Grade A Syllabus are almost 60 % the same. ... If you have a thorough knowledge of agriculture or like to read about it then NABARD Grade A might be a good choice for you.  
Ques 5: What is the highest post in RBI?
The highest position an RBI Grade B officer can rise to is Deputy Governor. With the right career path, the government can appoint Deputy Governors as the Governor of RBI!