Union Public Service Commission (UPSC) conducts Central Armed Police Force Exam Assitant Commander to recruit eligible and interested candidates to work with different branches of CAPF which are as follows:
Border Security Force (BSF)
Central Reserve Police Force (CRPF)
Central Industrial Security Force(CISF)
Indo‐Tibetan Border Police (ITBP)
Sashastra Seema Bal (SSB)
This year UPSC CAPF AC Exam 2021 was held on August 8, 2021. Candidates who have appeared for UPSC CAPF Exam 2021 should know about all the details of the job. CAPF Officers work under the Ministry of Home Affairs and this job brings in a lot of responsibility. CAPF AC receives a good amount of salary and other benefits. Read this article to know all about UPSC CAPF Salary and other details.  If you are preparing for competitive exams and are looking for expert guidance, then download our app- '
Exam Taiyari App
' and boost your preparation. Prepare for any competitive exam with 
Free Courses
,
 E-books
, and 
Mock-Tests
 on Safalta App.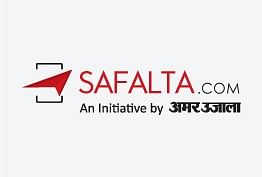 Source: Safalta
UPSC CAPF Salary
CAPF Assistant Commandants receive a good amount of salary and other perks. The salary of CAPF AC is approximately INR 56,100/- - INR 1,77,500/-. Other than this there are various allowances and perks. The salary structure of UPSC CAPF AC is as follows:
| | |
| --- | --- |
| Basic Pay | Rs. 15,600/- |
| Grade Pay | Rs. 5,400/- |
| Dearness Allowance (DA) | Rs. 26,250/- |
| In hand Salary | Rs. 44,135/- |
| Total | Rs. 51,480/- |
UPSC CAPF Salary: Perks and Additional Benefits
Along with a handsome amount of salary, ACs in CAPF enjoy various perks and benefits which are as follows:
Dearness Allowance
Money for Ration
House Rent Allowance
Unique Duty Allowance
Medical Allowance
Transport Allowance
Difficulty Allowance
Other than this salary structure and perks and benefits, the amount of salary differs with posts and increases as one gets a promotion. 
UPSC CAPF Salary 2021 (Post-Wise)
There are different ranks in CAPF and the salary of officers depends on those ranks. The salary of officers according to their posts is as follows:
| Rank | Pay Scale (Basic Pay) | Pay Band |
| --- | --- | --- |
| Director-General | Rs. 2,25,000 | Apex Fixed |
| Additional Director General | Rs. 1,82,200 - Rs. 2,24,100 | HAG |
| Inspector General | Rs. 1,44,000 - Rs. 2,18,000 | Pay Band - 4 |
| Deputy Inspector General | Rs. 1,31,000 - Rs. 2,16,600 | Pay Band - 4 |
| Sr. Commandant | Rs. 1,23,000 - Rs.2,15,900 | Pay Band - 4 |
| Commandant | Rs. 78,800 - Rs. 2,09,200 | Pay Band - 3 |
| Deputy Commandant | Rs. 67,700 - Rs. 2,08,700 | Pay Band - 3 |
| Assistant Commandant | Rs. 56,100 - Rs. 1,77,500 | Pay Band - 3 |
UPSC CAPF Job Profile
The job of Assistant Commandant in CAPF comes with a multitude of roles and responsibilities. There are different circumstances that ACs can face during the tenure of their profession and hence they must remain alert for all the situations and must organize their work effectively along with their units. Some other duties of CAPF AC are as follows:
Autonomous Intelligence Network.
Adequacy and Serviceability of combat hardware.
Controlling Office.
Workforce Management.
Complaint Redressal.
Disciplinary Powers
Attempt Free Mock Tests- Click Here
UPSC CAPF Career Growth and Promotions
Depending on the promotion, availability of vacancies, the number of service years and more, ACs in CAPF receive promotion along the rank hierarchy. As Officers rise up in the rank structure their salary and other benefits they receive increase. The hierarchy of ranks in CAPF in ascending order is as follows:
Director-General (Apex Scale of Indian Police Service)
Additional Director-General (ADG)
Inspector General (IG)
Deputy Inspector General (DIG)
Sr. Commandant
Commandant
Deputy Commandant
Assistant Commandant
The promotions to these posts take place in the following manner:
AC gets promoted as DC is zero - half a dozen years.
DC gets promoted as 21/C in a half dozen - twelve years.
21/C gets promoted as a military officer in 16-20 years.
Commandants get promoted as DIG in 20-23 Years.
DIG gets promoted as DIG in 23-26 years.
Thus UPSC CAPF offers a plethora of opportunities for candidates in terms of career growth and also offers a good amount of salary and perks along with job secutiry. UPSC CAPF AC is a very reputed profession since the basic function of the forces under CAPF is to protect our country. Candidates who are preparing for UPSC CAPF AC Exam can look at these details and know the profession better.
UPSC CAPF Salary 2021 FAQs
Ques 1: Can you crack a CAPF in 3 months?
The best way to ace the UPSC CAPF exam in less than 4 months is by joining some online coaching institute. This way, just by sitting at home you can train and prepare under the best professionals. Also, you will get access to all the relevant study material, mock tests and constant updates on the CAPF exam.  
Ques 2: Is Ncert enough for CAPF?
It is important for candidates to select the best books for their UPSC CAPF preparation. Generally, aspirants are suggested to start their Central Armed Police Force preparation with NCERT books and then move on to referred books. ... Therefore, the candidates should be selective about the CAPF preparation books.  
Ques 3: Is CAPF applied only by a girl?
Both female and male candidates can apply for the exam. There are different medical standards set by UPSC to apply for the desired post through CAPF AC 2021. The candidates who have already been once selected on the basis of the CAPF exam earlier cannot apply for the exam.  
Ques 4: How long does it take to prepare for CAPF?
approximately 30 days
This gives candidates approximately 30 days for preparation. So here is a 75-days study plan for CAPF AC Exam. This Study Plan will help you to cover important topics and crack the exam.  
Ques 5: Is there a medical test for CAPF?
UPSC CAPF AC has a 4-staged selection process. After the written test, candidates will be called for Physical Efficiency Test(PET) followed by Medical Standard Test.