Delhi Subordinate Service Selection Board (
DSSSB
) conducts DSSSB Patwari Recruitment Exam to recruit eligible and interested candidates to the post of Patwari. Candidates who are aspiring to appear for DSSSB Patwari Exam should know all the details about the recruitment such as eligibility criteria, exam pattern, syllabus and so on. Candidates should also know about DSSSB Patwari salary and job profile to understand the nature of the profession better. DSSB Patwari is a paid a handsome amount of salary amounting to Rs. 30000 - Rs.35000 per month which also includes various allowances and benefits. In this article, we have provided all the details about DSSSB Patwari salary and job profile for the benefit of the candidates. If you are preparing for competitive exams and are looking for expert guidance, you can check out our monthly 
FREE Current Affairs E-book- Download Now
.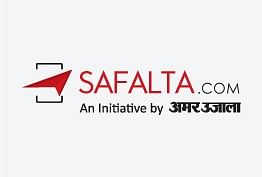 Source: safalta.com
August Month Current Affairs Free Ebook: Download Here
DSSSB Patwari Salary 2021
DSSSB Patwari Salary- In-Hand Salary
Patwari is a post associates with revenue matters. On initial joining successful candidates will work as probationary officers for a period of two years. During initial two years the probationary Patwari draws a in- hand salary of around Rs. 30000 - Rs.35000 per month.The in – hand DSSSB Patwari Salary includes basic pay, allowances , perks and other benefits. We can estimate the annual DSSSB Ptawari Salary to be in the range of  Rs. 4 lakhs to  Rs. 5 lakhs. The initial in – hand salary with time and promotion increases, as grade pay rises.
DSSSB Patwari Salary- Grade Pay
Patwari is a Grade 'C' level post. Nature of work is mixed field and office work in revenue matters. As per standards Patwari has a grade pay of Rs.2000/-.
| | |
| --- | --- |
| Grade Pay | Rs.2000/ |
| In- Hand salary | Rs.30,000- 35,000 |
Grade pay rises with time and promotion.  
 
DSSSB Patwari Salary- Allowances
As per recommendations of 7th Pay Commission DSSSB Patwari Salary also comes with handsome allowances. Allowances in salary secure against inflation, day to day basic necessary expenditures .Thus Patwari working under Delhi Government can lead a secure life in a prime location like Delhi.
Allowances in DSSSB Patwari Salary after 7 th pay commission:
Dearness Allowance
House Rent Allowance
Fuel Expenses
Conveyance Allowance
Deputation Allowance
Medical allowance
Child Care and Education Allowance
Subsistence Allowance
Travelling Allowance
Thus people serving under DSSSB are financially secure. Allowance and benefits make DSSSB Patwari Salary more attractive.  
DSSSB Patwari Salary- Job Profile
Patwari can be considered as face of revenue department. He is the first level of contact in revenue department for general public. He has to do complex tasks involving day to day field work and compilation record keeping in office. Role of Ptwari:
Maintaining and keeping records of the tehsil or region allotted to him.
Records of land deals, sale and purchase etc. are maintained by Patwari
No transactions can happen without the consent of the DSSSB Patwari be it a purchase or the sale of the land under the tehsil. 
Land records are most crucial documents from economic, social and revenue perspective in a district.
DSSSB Patwari Probation Period
Considering the sensitive and important nature of work in the hands of Patwari. Each selected candidate has to serve a probation period of two years. During the probation period the candidate's honesty, integrity and ethical framework is accessed in real life. Once a probie is declared ethically sound he is employed permanently. The first 6 months are reserved for training purposes. Candidates avail DSSSB Patwari Salary but not the perks during this period. After 6 months the candidates can enjoy all the perks and benefits that a DSSSB Patwari Salary.
DSSSB Patwari Career Growth
Pawari is the entry level post in revenue matters in a district. The job in itself is a learning experience. Patwari is lucrative career option not only for DSSSB Patwari Salary, but also for chances to grow within the revenue department. By method of promotion a Patwari can even grow to few of the highest posts in revenue matters within a tehseil.
Patwari has to regularly go through workshops ,training  and often train juniors in department.
 
DSSSB Patwari Salary is best amongst states. Candidates should not let go of this opportunity. Learn with us at Safalta.