On May 12, 2021, Delhi Subordinate Service Selection Board (
DSSSB
) released notification for various Grade B and Grade C posts under Delhi Government. Notification by DSSSB has a total of 13043 vacancies. Which includes 10 posts for Patwari under the revenue department. The examinations under DSSSB are currently active till the month of November 202. All candidates must now know the DSSSB Patwari Eligibility details like age limit, educational qualifications, and the number of attempts. DSSSB has prescribed clear criteria for DSSSB Patwari, all of which must be fulfilled by interested candidates. If you are preparing for competitive exams and are looking for expert guidance, you can check out our monthly 
FREE Current Affairs Ebook- Download Now
.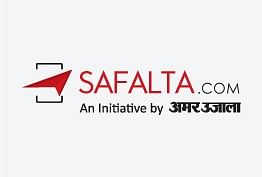 Source: safalta.com
DSSSB Patwari Eligibility 2021
DSSSB Patwari Eligibility criteria as mentioned in official notification are discussed below:
DSSSB Patwari Eligibility 2021- Age limit
Patwari is a Grade 'C' level post under the state of Delhi. As per the notification, a candidate must be in the age group of 21 years to 27 years. There are various relaxations depending on rules for various categories of candidates like schedules class, scheduled tribes, and ex-servicemen and others. The current notification for 2021, gives the following relaxation in the upper age limit of DSSSB Patwari Eligibility to candidates:
Category 
Upper Age Relaxation
SC/ST
5 years
OBC
3 years
PH
10 years
PH + SC/ST
15 years
PH + OBC
13 years
Departmental Candidates
Up to 5 years
Meritorious Sportsperson

Up to 5 years for un reserved
Up to 10 years for SC, ST
Up to 8 years for OBC

Disabled Defence Services Personnel 

Up to 45 Years
Up to 50 Years for SC/ST
Up to 48 Years for OBC

Ex-servicemen 
Period of military service + 3 years
Divorced Women/Widows, Women judicially separated and who are not re-married (for
Group 'C' posts)

Up to 35 Years of age
Up to 40 Years for SC/ST
Up to 38 Years for OBC
Upper age relaxation is given considering social equity, nature of job and benefits which must be allotted to promote sports.
Attempt Free Mock Tests- Click Here
 
DSSSB Patwari Eligibility 2021- Educational Qualification
Important component of  DSSSB Patwari Eligibility is educational qualification. Which interested candidates willing to work in Group C services as Patwari, must keep in mind. DSSSB prescribes following educational qualification which a candidate irrespective of category must poses. Educational Classification as per official notification by DSSSB are of two types – Essential and desirable. Details of DSSSB Patwari Eligibility are as follows:
| | |
| --- | --- |
| Essential | Graduation in any subject |
| Desirable | Basic knowledge of computers |

Considering increasing digitalization in government departments under the Digital India program, candidates at some point will have to work on computers. So it is desirable the candidate has basic knowledge of computers. It is not an essential criteria, candidates who do not possess knowledge of computers can also apply.
 
DSSSB Patwari Eligibility 2021- Number of attempts
There is no bar on number of attempts, a candidate in suitable age bracket may apply, any number of time. Thing to keep in mind is age factor – candidate must be eligible as per DSSSB Patwari Eligibility 2021- Age Limit.
 
DSSSB Patwari Eligibility 2021-Work Experience
Patwari is an entry level post in revenue department, so the DSSSB Patwari Eligibility, as per official notification does not prescribe any prior work experience as mandatory. But a candidate having one-year field experience in Cadastral Survey Total Station Method Survey will be given preference as per desired criteria.
DSSSB Patwari Eligibility 2021-Important Points To Note :
Check eligibility criteria before applying.
Keep relevant documents ready.
Application for relaxation of age limit, under multiple categories is not allowed.
DSSSB verifies document before appointment to the post. So after selection process candidates will be asked to produce physical copy of original documents for verification.
Candidates who meet all the criteria as per DSSSB Patwari Eligibility 2021, can give final edge to their preparation here with Safalta. Stay tuned for other updates.