SBI PO Study Material 2021: The State Bank of India has released the official notification for SBI PO Exam 2021 to recruit eligible and interested candidates to the post of Probationary Officers in SBI. The notification was released on October 4, 2021. A total of 2056 vacancies have been announced by SBI. The online registration and application process will begin on October 5, 2021, and the last date to apply is October 25, 2021. Each year around 25 lack aspirants apply for 2000 odd vacancies (actual no may vary).SBI Probationary Officer Exam needs dedicated and focused preparation to succeed. Candidates are advised to start their focused preparation now as SBI Probationary officer notification may be around the corner. In this article, we have given details of the important topics from which questions are asked in the SBI PO Exam and the relevant E-Books prepared by our team of experts. SBI PO study material provided by Safalta will help the candidates preparing for SBI PO Exam. If you are preparing for competitive exams and are looking for expert guidance, you can check out our monthly FREE Current Affairs E-book- Download Now.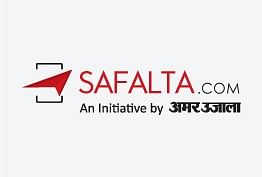 Source: https://timesofindia.indiatimes.com/
September Month Current Affairs Free Ebook: Download Here

SBI PO Study Material 2021
Candidates well versed with trends and important topics, always have an edge over others. Knowing important syllabus also helps to plan and prioritize preparation; so that your efforts are able to provide optimal results. Knowing SBI PO Study Material will also help you in time management. Here is the list of important topics:
SBI PO Study Material 2021: English
This section has questions testing the basics grammar, comprehension skills, and vocabulary of candidates. The aim of this section is to know the Language competency. Important topics from this section are :
 
| | |
| --- | --- |
| Topic  | Number of questions |
| Reading Comprehension  | 7-10 |
| Word association | 4-5  |
| Sentence improvement | 5-10 |
| Para jumbles | 4-5 |
|  Error sporting | 4-5 |
| Fill in the blanks | 4-5 |
SBI PO Study Material 2021: Quantitative aptitude
This section is calculation based and understanding of the concept is a must. The speed of candidates in solving mathematical questions is critical. Some important topics are :
 
| | |
| --- | --- |
| Topic  | Number of questions |
| Number Series  | 4 – 8 |
| Data Interpretation  | 10-15 |
| Approximations  | 5-6 |
| Data Sufficiency  | 4-5 |
| Arithmetic | 10 -12 |
| Mathematical Inequality  | 4-5 |
| Quadratic Equation  | 5-6  |
Candidates are advised to revise basic calculation methods, mathematical identity, tables, squares, cubes and practice Approximations and Simplification on regular basis.
Attempt Free Mock Tests- Click Here
SBI PO Study Material 2021:Reasoning
  This section tests the reasoning ability and comprehension skills of candidates. Time factor is again critical. Here is list of important topics:
| | |
| --- | --- |
| Topic  | Number of questions |
| Puzzles and Seating Arrangement  | 15-20 |
| Coding  Decoding  | 5 |
| Alpha Numeric Series  | 2-3 |
| Inequality  | 2-3 |
| Input Output  | 5 |
| Data Sufficiency  | 4-5 |
| Miscellaneous   | 5-6  |
 
Keep an eye on latest trends and types of questions asked. Practice and method to approach the question are decisive factor.

 
SBI PO Study Material 2021: Download free e-books:
Here are few e- books that our experts have prepared for SBI exam. Go through them to get a comprehensive idea about nature of questions asked, method to approach a question, and clear basic concepts related to topics asked in SBI exam.
SBI PO Study Material 2021: Exam Pattern
Exam is conducted in three parts, where topics are almost similar in written exams. Selected candidates will appear for Group Discussion and Personal Interview. Stages of exam:
Preliminary

Mains

Interview
 
Advice to candidates:
While we understand the difficulty in preparation due to current pandemic, disruption and loss due to deadly second COVID wave. Candidates are advised to:
Stay focused
Plan preparation and know important resources
Take mock tests and go through past year papers
Stay positive and strong
Candidates should keep gradual lift up of lockdown in mind, and be ready for the SBI PO exam any time soon.Knowing important topics and trends of questioned asked is important to crack the exam. Candidates are advised to solve the mock tests, analyze mistakes and work on them. Increasingly SBI PO is updating the types of questions asked and difficulty level of exam. Mock test will help in handling a range of questions and time management.
Also Read: