SBI PO 2021
 exam will be conducted by the State Bank of India (SBI) to select eligible candidates for the post of Probationary Officers (PO) in different branches of the State Bank of India. SBI PO notification has been released by the State Bank of India on 04th October 2021 to recruit 2056 Probationary Officers (PO) in different offices of SBI in India. This is a good time for candidates to master The English Language section of the SBI PO exam. English is relatively the easy section for many. Utility of good preparation for English is high in the exam, English Language section in SBI PO is exam is part of prelims and mains. Good command of English will also be helpful in GD and interviews. In this article, we will guide you with respect to the English section of SBI PO. First step towards mastering English for SBI PO is to know the number of questions asked and be thorough with the grammar and vocabulary. If you are preparing for competitive exams and are looking for expert guidance, you can check out our monthly 
FREE Current Affairs E-book- Download Now
.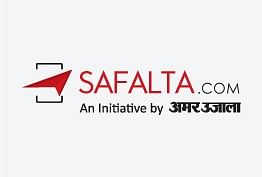 Source: https://economictimes.indiatimes.com/
Prepare English for SBI PO: Know the Number of questions.
English Language section is not a tough nut to crack. Yet many fail to qualify, due to sectional cutoff. Candidates should know the number and type of questions asked in the exam, here is a breakdown of a number of questions asked in the exam.
 
| | |
| --- | --- |
|  Prelims | total 30 questions |
| Mains | 35 objective type questions and 2 descriptive type |
Candidates can go through past year cut-offs
here.
Prepare English for SBI PO: Go through the previous year papers
In order to help the candidates to deal with bank exam questions we highly recommend you to go through past year memory based papers. It will help you to know the demand and difficulty level of the exam. Past year exam papers will also give a fair idea about trends in the paper.
Prepare English for SBI PO: General Tips 
Habit of reading 
Reading is always helpful in life more so for exam purposes. Candidates must inculcate the habit of reading a good national newspaper on daily basis. Newspaper reading will add to your vocabulary, and also boost your ability to read comprehensions fast and in an effective way. 
Vocabulary Building:
Vocabulary is something that can be built either passively(Reading newspapers) or by active efforts(learning words) . We suggest mix of both. Know the difficult words in daily editorials, supplement it with a reading of Norman Lowe's vocabulary book. Making notes from the editorial of difficult words is recommended
Get command over Grammar
No one is perfect in this world, candidates suffering with English section of SBI PO, are advised to build strong foundation in language. Reading of a good Grammar Book, along with conscious efforts to understand the concept will help to build command over Language. Multiple revisions may be needed. 
Practice is the Key 
Reading and notes making will not be sufficient if you are not analyzing your progress. We suggest you practice questions on daily basis. Keep a track of your progress, improvement, strengths, and weaknesses.
Prepare English for SBI PO: Exam Centric Tips
Every exam needs a focused and dedicated preparation. General Tips will help you in long run, but to crack the exam in the limited time period we advise you to:
Plan your preparation 
Manage time and implement General Tips on daily basis
Get good mock tests 
Solve mock tests regularly 
Analyze your performance 
Get free study material and free e books from
Safalta.
Go through detailed preparation tips and 5 magical tips to succeed here -
SBI PO Exam.
As in 
SBI PO Exam, is 
time factor is critical. Mocks will not only add to your concepts but also teach you time management.  
We hope these points discussed above help you to prepare for the SBI PO English section. Meanwhile, you can join our foundation batch
SBI PO 2021
, to give direction to your preparation. Boost your chances of success. 
To know more read here.