ESIC UDC Salary is a major incentive besides other things for why candidates are lured towards
ESIC UDC recruitment
. Candidates who are not familiar with ESIC UDC Salary must know about all the details related to it such as in hand pay, allowances, perks, job Profile and career growth to completely understand the nature of the profession. The candidates who are selected through this recruitment serve all over the country and will be offered a plethora of opportunities for their personal development. In this article we have explained all about ESIC UDC Salary and Career Growth. Read this blog to know everything about the ESIC Recruitment and Salary. If you are preparing for competitive exams and are looking for expert guidance, you can check out our monthly 
FREE Current Affairs Ebook- Download Now
.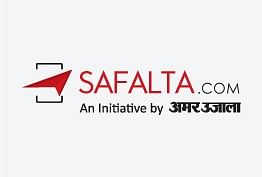 Source: Safalta
August Month Current Affairs Free Ebook: Download Here
ESIC UDC Salary 2021
ESIC Upper Division Clerks are paid their salary as per the 7th Pay Commission. The various details of ESIC UDC Salary are as follows:
The PayScale of an ESIC UDC is Level- 4 of Pay Matrix (Civilian employees)
The Entry Pay is Rs. 25,500
The Pay Band is Rs. 5,200- 20,200
The Grade Pay is Rs. 2,800 as per the 7th Central Pay Commission
| | |
| --- | --- |
| Category | Amount |
| Pay Level | 04 |
| Pay Band | PB-1 (5200 to 20200) |
| Pay Scale | Rs.25,500 – 81,100 |
| Grade Pay | 2400 |
| Basic Salary | Rs. 25,500 |
ESIC UDC Allowances
Besides the salary details mentioned above, ESIC UDC also enjoys various allowances such as
Dearness Allowance
House Renting Allowance
Transport Allowance and Others
Explore our list of free courses curated for your benefits click here
ESIC UDC Salary Deductions
The deductions as per government rules are as follows:
| | |
| --- | --- |
| Category | Amount |
| PF(10% of basic) | 2550 |
| NPS(10% of basic + DA) | — |
| Income Tax | As per Govt rule |
To Know About ESIC UDC Syllabus- Click Here
ESIC UDC Job Profile
The job profile of ESIC UDC differs as per the postings. Thus the job profile depending on different postings of ESIC UDC is as follows:
Posting
Job Profile

If posted in the Regional office/ Headquarters/ Sub-Region Office

Accounts Related Work
Drafting Letters
Maintaining Files
Online Processing of Data

If posted in Branch Office (Non-cashier)

Drafting Letters
Maintaining Registers
Preparing Monthly, Quarterly, and Yearly reports
Preparing Online Payment Dockets
Uploading of Various Certificates

If posted in Branch Office (Cashier)

Bank-Related Works
Issuing Cheques
Maintaining Cashbook
Attempt Free Mock Tests- Click Here
ESIC UDC Career Growth
After a candidate is recruited as ESIC UDC Officer there are certain opportunities for promotion and career growth depending on the number of years of service. 
After serving for three years candidate selected as ESIC UDC are eligible to be promoted to the post of Assistant with an initial Grade Pay of Rs. 4,200.
After the next three years, employees are eligible for the post of Social Security Officer in the initial grade pay of Rs. 4,600.  
ESIC UDC Salary FAQs
Ques 1: Is ESIC UDC a good job?
In the end, ESIC UDC is a central government job and comparatively better than a PSU job like the SBI Clerk. It will have a better salary, more allowances, steady growth, complete job security, lesser workload as compared to a bank clerk/PO.  
Ques 2: What is the salary of UDC?
The entry pay remains Rs 25,500 for the candidates and replaced against a pay band of Rs. 5,200-20,200. The Grade Pay for the 7th Central Pay Commission is Rs. 2,800.  
Ques 3: What is the duty of UDC?
Upper Division Clerk (UDC) checking of unimportant papers/documents of the office and which tasks to be handled at administrative level on right time and along with this UDC is responsible for both indexing and weeding of tasks allocated in the office and represent various completed entry-level work to officers.  
Ques 4: What is the salary of an upper-division clerk?
Average Government Of India Upper Division Clerk salary in India is ₹ 2.2 Lakhs for employees with experience between 13 years to 20 years. Upper Division Clerk salary at Government Of India ranges between ₹ 0.8 Lakhs to ₹ 5 Lakhs.  
Ques 5: What is the salary for ESIC?
Employees' State Insurance Scheme will be calculated on the gross salary (Basic and LOP dependent allowances) upto ₹21,000 . If Gross is above ₹21,000 ESI will be constant.