Do you know what is ESIC Stenographer Salary is?  As per the latest notification, there are 18 vacancies for ESIC Stenographer. ESIC Stenographer salary is a major incentive why candidates are lured towards
ESIC UDC and Stenographer Recruitment
. Candidates who are not familiar with ESIC Stenographer Salary must know about all the details related to it such as in hand pay, allowances, perks, job Profile, and career growth to completely understand the nature of the profession. Interested candidates must know the detailed salary structure for the posts. In addition to the pay scale, the candidates should also know  Dearness Allowances (DA), Housing Renting Allowance (HRA), Transport Allowance, and other Allowances as per the rules from time to time.
The ESIC Stenographer Salary is as per the provisions of 7 th CPC.
The pay level for then is 4.
The ESIC Stenographers are recruited at a grade pay of Rs.2800.
The candidates who are selected through this recruitment serve all over the country and will be offered a plethora of opportunities for their personal development. In this article, we have explained all about ESIC Stenographer Salary and Career Growth. Read this blog to know everything about the ESIC Recruitment and Salary. If you are preparing for competitive exams and are looking for expert guidance, you can check out our daily 
FREE Current Affairs.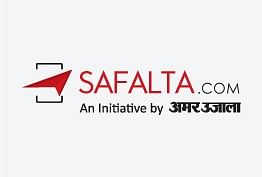 Source: https://www.amarujala.com/
Prepare for ESIC UDC Exam with our  ESIC UDC & Stenographer - Mock Test Series.

December Month Current Affairs Free Ebook: 
Download Here
ESIC Stenographer Salary 2021
ESIC Stenographers are paid their salary as per the 7th Pay Commission. The various details of ESIC Stenographer Salary are as follows:
The PayScale of an ESIC Stenographer is Level- 4 of Pay Matrix 
The Entry Pay is Rs. 25,500
The Pay Band is Rs. 5,200- 20,200
The Grade Pay is Rs. 2,800 as per the 7th Central Pay Commission
| | |
| --- | --- |
| Category | Amount |
| Pay Level | 04 |
| Pay Band | PB-1 (5200 to 20200) |
| Pay Scale | Rs.25,500 – 81,100 |
| Grade Pay | 2400 |
| Basic Salary | Rs. 25,500 |
Are you aware of  ESIC Group Salary And Job Profile? 
ESIC Stenographer Allowances
Besides the salary details mentioned above, ESIC Stenographer also enjoys various allowances such as
Dearness Allowance
House Renting Allowance
Transport Allowance and Others
The details of dearness allowances are here.
| | |
| --- | --- |
| DA (Dearness Allowance) | 7% of Basic Pay |
| HRA (House Rent Allowance) | 10-12% of Basic Pay |
| Travel Allowance | Rs.3600 for 'x' category cities and Rs.1800 for remaining. |
To Know About ESIC UDC Syllabus- Click Here
ESIC Stenographer Salary Deductions
The deductions as per government rules are as follows:
| | |
| --- | --- |
| Category | Amount |
| PF(10% of basic) | 2550 |
| NPS(10% of basic + DA) | — |
| Income Tax | As per Govt rule |
Attempt Free Mock Tests- Click Here

Check out  ESIC Eligibility Criteria here.
ESIC Stenographer Job Profile
The job profile of the ESIC Stenographer differs as per the postings. Thus the job profile depending on different postings of ESIC Stenographer is as follows:
 They are crucial for making records and keeping track of official statements. The detailed roles and responsibilities are mentioned below.
Taking notes on official statements.'
Compiling them in record form.
Producing and translating documents for official purposes.
Check out ESIC UDC Salary here.
ESIC Stenographer Career Growth
Stenographers are promoted from time to time. The promotion is based on departmental reviews and tests. The preference is given to those with seniority and good work performance.  
ESIC Stenographer Salary FAQs
Ques1.What is the PayScale in ESIC Stenographer Salary?
Ans1. The pay scale of ESIC Stenographer is (Rs. 25,500-81,100)
Ques 2: What is the salary of a Stenographer?
Ans 2. The entry pay remains Rs 25,500 for the candidates and replaced against a pay band of Rs. 5,200-20,200.
Ques 3: What is the grade pay of ESIC Stenographer?
Ans 3. The Grade Pay for the 7th Central Pay Commission is Rs. 2,800.
Ques4 What are the major allowances given along with ESIC Stenographer Salary?
Ans 4 The major allowances given with ESIC  Stenographer Salary are -
Dearness Allowance
House Rent  Allowance
Travelling Allowance