The CUCET admission exams are designed to assess a candidate's general reasoning and ability on all levels. For UG candidates, the national level exam, which is held to grant admission to ambitious individuals in India's top Central Universities, is held in a different way. The candidate must be familiar with the examination pattern before beginning their study for CUCET 2022. English, General Knowledge, Analytical Skills, Reasoning, General Aptitude, and other course-specific themes are among the primary topics covered by CUCET 2022.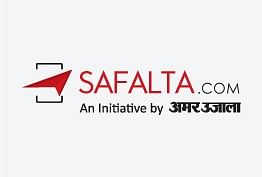 Source: Safalta.com
Register here to prepare for CUCET 2022
Here is everything you need to know about the CUCET 2022 exam format so you can ace the admission exam. The final exam format and key dates for CUCET 2022 are still to be announced.
CUCET 2022 UG Exam Pattern (Tentative)
Number of Sections
2
Sections
Part A
This section has 50 questions based on History, Political Science, Sociology, Geography, Psychology, Economics

Part B
This section will contain 50 questions covering the 10+2 domain
Total No. of Questions
100
Total Marks
100
Marks per Question
1
Negative Marking
0.25 for every wrong answer
Mode of Examination
Offline
Duration of Exam
2 Hours
Knowing the CUCET exam pattern has a number of advantages-
Exam stress is reduced since students can better prepare for the exam if they are aware of the exam pattern.
If a candidate is aware of the CUCET exam pattern ahead of time, they will be able to prepare more effectively because they will be aware of the types of questions and topics that will most likely appear on the final exam.
An intricate test pattern can come to an aspirant's rescue if they have completed their revision but want to examine their preparation according to each topic.
If a candidate understands the exam pattern, they will be able to figure out the CUCET 2022 marking scheme.
When working according to the exam schedule, a CUCET applicant will be aware of their strengths and limitations.
The candidate's speed and accuracy will increase if they practise according to the CUCET exam format.
Latest Updates For CUCET 2022-
-
Delhi University expected to introduce CUCET in 2022-23 - in accordance with UGC rules
-
Admissions to DU will begin through CUCET in 2022 : Everything you need to know about the common admissions test for 41 central universities
Section-wise breakup for CUCET 2022 UG Exam (Tentative)
Part
Sections
Questions
Time Duration
Part A
History
50
 
2 Hours
 
Political Science
Sociology
Psychology
Economics
Part B
Questions from +2 Domain
50
Marking Scheme for CUCET 2022 (Tentative)

To be confident, a candidate should comprehend the marking structure before taking the CUCET 2022. The exam is of the optional variety, and the total number of questions has not yet been determined. Every incorrect answer will result in a negative 0.25 mark for the candidate, thus they must be careful not to have any incorrect answers on the merit list.
One of the most crucial pieces of exam preparation information is the CUCET 2022 exam pattern.
 
Frequently Asked Questions-

Ques- What will be the last date for the submisiion of application form?
Answer: The last date of submission of application form will be 2nd week of April 2022.
Ques- Can we submit the application form through offline mode?
Answer: No, Application form can only be submitted through online mode.
Ques- I am expected to pass my 12th Examinations in 2022, can I apply for UG courses?
Answer: Yes, Appearing candidates can apply for CUCET 2022.
Ques- What will be the type of questions in the CUCET 2022 exam?
Answer: CUCET 2022 Question Paper will be consist of Multiple Choice Questions (MCQs) only.