What's more important in life for success—Intelligence or Emotional Stability? This question has puzzled candidates and mentors for decades. Now with extensive studies and a number of examples before us we can elaborate a bit more on IQ vs EQ. In the realm of competitive exams and the current education system of India, teachers, parents, and students have always attached importance to Intelligence. A student who is intelligent and is able to solve problems can comprehend books is seen as more likely to succeed in life. But in a scenario of intense competition our generations have missed the relevance of Emotional Intelligence in one life. In this space, we will add to IQ vs EQ Debate and present our views on the relative importance of the two. If you wish to learn soft skills, develop your personality. learn life skills for holistic growth Join
Safalta School Online
 to learn from our experts.
Definition- IQ Vs EQ 
Intelligence Quotient (IQ) is a measure of a person's cognitive abilities allowing one to acquire knowledge, learn and solve problems while Emotional Quotient (EQ) measures one's ability to monitor emotions, cope with pressures and demands and control one's thoughts and actions. 
Importance of EQ and IQ 
Emotional intelligence is the ability to identify, assess and control the emotions of oneself, of others, and of groups. EQ gives the ability to identify, evaluate, control, and express one's emotions. Through EQ, one can perceive and assess others' emotions; use emotions to facilitate thinking, understand emotional meanings. In the workplace, EQ is highly useful in teamwork, leadership, successful relations, service orientation, initiative, and collaboration.
Whereas intelligence quotient is a score derived from one of several standardized tests designed to assess intelligence. It gives one ability to learn, understand and apply information to skills, logical reasoning, word comprehension, math skills. It gives one success with challenging tasks, ability to analyse and connect the dots, research and development
Traits of Person with IQ 
IQ represents abilities such as:
Visual and spatial processing
Knowledge of the world
Fluid reasoning
Working memory and short-term memory
Quantitative reasoning
Traits of Person with EQ 
EQ is centered on abilities such as:
Identifying emotions
Evaluating how others feel
Controlling one's own emotions
Perceiving how others feel
Using emotions to facilitate social communication
Relating to others
Examinations and IQ vs EQ 
The exams today eminently are favorable towards people with High IQ. They are able to comprehend, learn and reason relatively better than others. The people with high IQ might seem like the obvious achievers and the most probable to achieve success. But this is not the whole story. With complex backgrounds, a long-drawn competitive process taking years to complete, and often preparation itself taking years around elite services like IAS and IPS. The relevance of EQ is more than earlier realized. A candidate with high EQ is able to control himself and his surroundings. He is more likely to bounce back from setbacks and is often associated with calmness, confidence, and a positive outlook towards life. He is more likely to respond in a more organized and meaningful manner to some sort of setbacks.
Today experts recognize that IQ is not the only determinant of life success. Instead, it is part of a complex array of influences—one that includes emotional intelligence. Many companies now are conducting emotional intelligence training and use EQ tests as part of the hiring process. In the government set up, too Emotional Intelligence is given high priority by 2 nd Administrative Reform Commission. We are increasingly seeing candidates from all types of backgrounds often not academically good, too performing well in most competitive examinations. Can Emotional Intelligence be learned? Yes, its possible to develop yourself emotionally.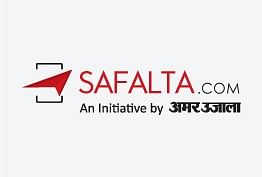 Source: https://medium.com/