All of us are aware of the importance of education in a child's life. We understand that education is very fundamental to the growth of children and during the entire course of receiving education at various levels, it is the Teachers who shape and build the intellect and understanding of the children. They significantly impact the way that a child thinks and can ensure that irrespective of the background that a child comes from, she/he learns to dream big and stays consistent to make those dreams come true. Every years 5th of September is celebrated as Teachers' Day or 
Shikshak Divas 
to honour the service of the teachers and the role that they play.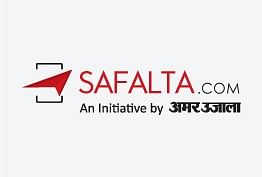 Source: businessinsider.in
History of Teachers' Day
Teachers' day is celebrated on the birthday of Dr Sarvepalli Radhakrishnan, former president of our country. When in 1962, he took the office of the president of the nation, his students requested him to allow them to celebrate 5th September as a special day. Dr Sarvepalli Radhakrishnan asked them to observe Teachers' Day on this day to honour the contribution of teachers. It is since then that September 5 is celebrated as Teachers' Day in India.
 
Significance of Teachers' Day
This day is marked with students expressing their gratitudes to the teachers for teaching and guiding them. This day is very signifcant as it recognises the work that thousands of teachers are doing in different schools and colleges in the country. This celebration is important as it reminds us of the contribution that teachers are making in impacting the society and building the future of our nation. The future of our country and society rests on the shoulders of the youth who should be given all the resources and guidance to be able to see a golden future for our country. Government has been trying to ensure that all the children in India receive basic education and it is the teachers in various schools in remote areas of our country who are trying their best to guide children to a better tomorrow. 
Celebrations on Teachers' Day
Usually every year there are functions held in schools and colleges to celebrate this day. Students express their gratitude to their teachers and mentors by gifting them hand made cards, flowers, pens, chocolates etc. Students thank their teachers for the role that they play. There are events organised in schools, such as dance and singing competitions etc to celebrate this day. Since the onset of the pandemic, schools and colleges have been closed throughout the country. However, students have been celebrating this day through virtual wishes and greetings. 
 
Teachers must be cherished, valued and respected. They devote their lives to ensure that their students get the best of everything and nothing makes them happier than to know that their students are successful and are doing well in their lives. They are guardians of all the students. They are the ones ensuring that every child gets quality education and the future of our country is bright.