Uttar Pradesh National Rural Health Mission coducts UP NRHM CHO exam to recruit eligible and interested candidates to the post of Community Health Officer. UP NRHM CHO salary is one of the most lucrative features of the post. Candidates who are aspiring to appear for UP NRHM CHO exam should know all the details about the salary and job profile of a CHO. This will help them gain clarity regarding the post they will be working at. Read this article to know all about UP NRHM CHO salary including in-hand salary, allowances, benefits, job profile and more. If you are preparing for competitive exams and are looking for expert guidance, you can check out our monthly 
FREE Current Affairs Ebook- Download Now
.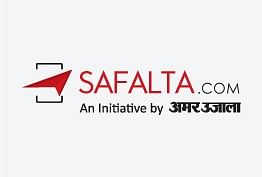 Source: safalta.com
For complete preparation, Subscribe to our Free Video Classes
UP NRHM CHO Salary 2021
National Rural Health Mission is an important component of flagship National Health Mission of Government of India. Health being a state subject, operational issues of NHRM are under state government. Hence Uttar Pradesh government has released notification for recruitment for CHO.
Salary for CHO under UP government is as follows:
UP NRHM CHO Salary 2021- In- Hand Salary
As per our experts, CHO on being recruited is paid INR 25,000/- - INR 45,000/ as monthly in- hand salary. Candidates should know, the CHO salary is depended on work performance and other aspects, as per official notification they are paid as:
Rs. 10,000/- per month will be offered as stipend during the training period, which includes boarding & lodging allowances.
Maximum Rs. 35,500/- per month (Rs 20,500 per month salary plus up to Rs 15,000 per month performance-based incentive) will be offered at the time of posting
The salary provisions are subject to official provisions made by Government of India from time to time.
Attempt Free Mock Tests- Click Here
UP NRHM CHO Salary 2021- Benefits and Allowances
As per official notification following kinds of benefits are provided during training:
National Health Mission, UP shall provide support for course fee and transportation cost for practicum etc. (one time only)
Stipend during the training period, includes boarding & lodging allowances.
On completion of training CHO is eligible for various kinds of allowances depending on provisions by Government of India.
 
 
UP NRHM CHO Salary 2021- Job profile and growth
CHOs are foot soldiers of NHM, they are like community health workers. They guide and lead Community Health volunteers.  
CHOS supervises home visits.
Vaccination in rural areas.
CHOs are often tasked with mobilization and education of community.
They oversee outreach programs and community awareness programs.
CHOs get to learn a lot through training and workshops, which helps in their personal growth. Due to their  
engagement with community and nature of job. Their experience in invaluable for health department. At later stages of their career CHOs often supervise block and district level rural health programs. Often they are invaluable asset for training programs.
UP NRHM CHO Salary is lucrative and rewarding, considering their area of operation is in rural areas.Candidates willing to make an impact on life of rural India, should definitely apply for the post.