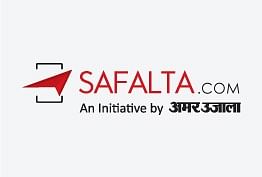 Is B.Ed. mandatory for CTET?
Students who have completed a B.Ed. degree will be able to qualify for the CTET (Central Teacher Eligibility Test) in 2021. The Central Board of Secondary Education (CBSE) has updated the eligibility requirements for the CTET Exam 2021, according to recent developments. Candidates who passed the B.Ed. exam and applied for CTET paper II are now qualified to apply for both papers — Paper I and Paper-II.
At the school and university levels, teachers are responsible for strategically imparting education and skills to students. If you want to teach in an Indian school, you should have a B.Ed. (Bachelor of Education) degree. All Government Schools, Kendriya Vidyalayas, DSSSB, and Army/Air Force Schools require a B.Ed. certification to teach. A B.Ed. is a teaching degree that qualifies you to teach students in grades 6 through 12. This course will take two years to complete.
CTET Eligibility Criteria:
Paper I of the CTET (For Primary Teacher)
Candidates of a "Graduation with at least 45 – 50 percent marks and passed or appearing in a two-year Bachelor of Education (B.Ed)" are now qualified to teach in the Primary Stage in Classes I-V.
Paper-II of the CTET (For Secondary Teacher)
Graduates who have passed or are currently enrolled in a 2-year Bachelor in Education (B.Ed) or BEd (Special Education) or four-year Bachelor in Elementary Education (B.El.Ed) or BA/BScEd or BAEd/ BScEd or BAEd/ BScEd or BAEd/ BScEd or BAEd/ BScEd or BAEd/ BScEd or BAEd/ BS
B.Ed. Eligibility Criteria:
These requirements must be met to be considered for a B.Ed.:
Bachelor's degree (B.Sc., B.Com., or B.A.) from a recognized university with a minimum score of 50%.
A master's degree in science, social sciences, humanities, or commerce with a minimum of 50% marks is required.
A bachelor's degree in engineering or technology with a concentration in mathematics and science and a grade point average of at least 55 percent, or any equivalent qualification, is also required.
B.Ed. required skill set:
Candidates who complete the B.Ed. course are eligible to work as teachers. So, before enrolling in this course, it is important to determine whether or not one has the ability to make a difference in this area. Aspirants are interested in pursuing a B.Ed. the program should ensure that they have the following skills:
Effective communication skills
Exceptional leadership skills
Enthusiasm
Empathy
Self-assurance
Capacity to think critically
Patience is needed.
Fast to pick up new knowledge
B.Ed. Admission Procedure:
Admission to the Bachelor of Education [B. Ed] program in Indian colleges is primarily through entrance exams administered by states and institutions to grant admission to students. Candidates should familiarize themselves with the various admission procedures for the university of their choice. For admission to the various teaching institutions attached to it, aspirants must take an entrance test organized by various public and private institutes and universities. Admission to the same is based on the candidate's performance in the entrance exam. The test is usually held in May or June, and forms are available online.
B.Ed. is a course designed to nurture and improve skills so that you can learn how to teach and be trained on how to teach students in a way that they can understand.
You can also browse other courses on our official website,
Safalta.com