Haryana Public Service Commission conducts Haryana Judiciary Recruitment exam to recruit eligible and interested candidates to various posts. The exam is conducted in total three stages i.e. - Preliminary Round, Mains, and Interview or Viva-Voce. The preliminary exam is qualifying in nature and is objective type. While mains is subjective type exam. Haryana Judiciary syllabus for prelims is similar to mains with respect to law-related subjects. Candidates who are aspiring to appear for Haryana Judiciary Exam should know all the details about eligibility criteria, exam pattern, syllabus and other details of the exam. Read this article to know all about Haryana Judiciary syllabus. If you are preparing for competitive exams and are looking for expert guidance, you can check out our monthly 
FREE Current Affairs Ebook- Download Now
.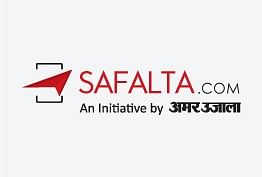 Source: safalta.com
August Month Current Affairs Free Ebook: Download Here
Haryana Judiciary Syllabus
As per the official syllabus, the syllabus for prelims includes the syllabus of mains, besides a candidate, is expected to have the ability to answer questions on current events of national and international importance, Indian legal and constitutional history, and governance. The candidate shall also be tested for his analytical skills and aptitude too. The syllabus related to law is based on Graduation Standard. The detailed syllabus is given below.
General Ability Syllabus
Section 
Topics 
English

Vocabulary
Comprehension
Idioms
Sentence Rearrangement
Synonyms and Antonyms
Phrases
Error Detection

General knowledge and Current Events

Current Affairs
Polity
History
Economy
Geography
Art and Culture
Sports
Miscellaneous

Analytical Skills and maths 

Number System
Simplification
LCM and HCF
Ratio and Proportion
Mensuration
Time and Distance
Percentage
Simple and Compound Interest
Algebra
Elementary Statistics
Geometry and Trigonometry
Time and Work
Fractions

Reasoning 

Analogy
Coding and Decoding
Syllogism
Mathematical Operations
Venn Diagram
Relationships
Clock and Calendar
Statement and Argument
Statement and Conclusion
Data Interpretation and Sufficiency
Classification
Similarities and Differences
Conclusions and Decision making
Direction Sense Test
Syllabus for Mains 
Paper 
Topics 
Paper-1 Civil Law-1
Code of Civil procedure, Punjab Courts Act, Indian Contract Act, Indian Partnership Act, Sale of Goods Act, Specific Relief Act, Indian Evidence Act and Haryana Urban (control of rent and eviction) Act, 1973.
Paper-II Civil Law-II
Hindu Law, Mohammadan Law and Customary Law, Law of Registration and Limitation.
Paper-III Criminal Law
Indian Penal Code, Criminal Procedure Code, and Indian Evidence Act
Paper-IV English
The English paper will be of 200 marks and consist of the following:-
1. English Essay (1000-1100 words)
2. Precis
3. Words and Phrases (Make sentences of the given words and Phrases)
4. Comprehension
5. Corrections
Paper-V Language
Hindi (in Devnagri Script)
Paper-VI Viva-Voce
To judge the personal qualities of the candidates. The viva-voce shall relate to the matters of general interest and is intended to test the candidates' alertness, intelligence and general outlook. it shall be conducted in English

Haryana Judiciary Exam Pattern
The exam consists of 3 stages namely - Prelims, Mains and Interview.
Prelims 
It is a qualifying paper.
Preliminary Examination shall be of two hours duration.
It shall consist of 125 questions and each question shall carry 04 marks.
There is a negative making of 0.80 marks for each wrong answer.
Every candidate must secure a minimum of 150 marks in order to be eligible for the mains exam.
Section-wise weightage will vary not given by the commission.
Mains 
This is a subjective type of paper. The marks of this stage will determine the overall merit. The details are as follows.
Main Examination shall consist of six papers five written and a viva voce.
Main Examination will be subjective/narrative type. Main Examination will be conducted in English Medium except for language paper.
Each written paper shall be of three hours duration.
The standard of the language paper shall be that of Matriculation Examination of the Board of School Education, Haryana.
The marks distribution is given below.
Paper 
Marks                    
Paper-1 Civil Law-1
200 Marks 
Paper-II Civil Law-II
200 Marks 
Paper-III Criminal Law
200 Marks 
Paper-IV English
200 Marks 
 
Paper-V Language
 
Total: 100 Marks
Language paper (v) shall comprise the following:-
(a) Translation of an English passage into Hindi: 20 Marks
(b) Explanation of Hindi passage in prose and poetry in the same language: 30 Marks
(c) Composition (essay), idioms and corrections: 50 Marks
Paper-VI Viva-Voce
200 Marks
If you wish to study at home for various government examinations try
Safalta's app
for online learning.