Haryana State Services Commission is going to conduct an examination for the recruitment of 256 civil judges. Notification for the same was released in the month of February. Candidates who have applied for the post should have an idea about Haryana Civil Judge Salary and Job Profile. The previous idea of role and responsibility and work nature is important for understanding demand of job and in turn demand of examination. The salary details may be motivating for many. Haryana Civil Judge Salary Structure is as per the 7 th pay commission. The civil judges are eligible for a number of allowances and benefits along with a basic salary. As a whole, the salary structure is rewarding and lucrative. If you are interested in getting a government job and take on the challenges associated with also enjoy perks and benefits, then learn with our
free courses. 
Haryana Civil Judge Salary Structure 
The salary of Haryana Civil Judges is as per the recommendation of 7 th pay commission. The final control over salary and allowances along with other benefits rests with the respective High Court. As per our knowledge, they are paid in between Rs. 27,700 to 44,770 per month. Depending upon the post and area under their jurisdiction. Haryana Civil Judge Salary also offers lucrative allowances, allowances are paid over the basic salary and means to protect from the rising cost of living as well as cover other expenses. The various allowances paid to them are mentioned below.
Dearness Allowance  (DA)
House Rent  (HRA) 
Travel Allowance (TA)
Medical Allowance
Telephone Allowance
Other Allowances.
Haryana Civil Judge Salary -Annual Package 
As per our experts without deducting all the charges like pension fund etc and not adding allowances. The annual package that Civil Judges at the starting is around  Rs 3.3 lakh to a maximum limit of Rs. 5.3 lakh, with additional allowances. With allowances added to this, the annual package is rewarding and handsome.
Haryana Civil Judge Job Profile
The Judicial services are vast in nature and work roles. The lower judicial services cover magistrate, notary, oath commissioner, public prosecutor, solicitors, and sub-magistrate, and other posts. The roles and responsibilities vary as per the domain of Judge or magistrate i.e. Civil or Criminal. A brief description of the roles and responsibilities of civil judges are mentioned below.
Civil Judge (Junior Division) decides civil cases of small pecuniary stake.
Court of Civil Judge (Senior Division) on the civil side and the Court of the Chief Judicial Magistrate on the Criminal side decide cases of more importance.
Civil Judge (senior division) can decide civil cases of any valuation.
Haryana Civil Judge Career Growth
The judiciary with the help of the Public Service Commission of the state offers a number of chances to grow. There are routine promotions through which Civil Judges can reach the higher judiciary. The Judicial Services also offer a chance to directly get into higher services through the Higher Judiciary exam. A dedicated judge or magistrate at a lower level can reach up to District Judge with time.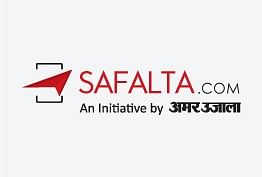 Source: safalta.com
The task of becoming Haryana Civil Judge is a tedious one, with 3 stages of exam - Preliminary, Mains, and interview, only a few can become magistrate or civil judge. Now you can enhance your chances of getting a good government Job with our
app.
To know more read here.
Harayana Judicial Services Syllabus