As a part of reforms in competitive exams proposed National Recruitment Agency might conduct a Common Entrance Test for various exams in 2021. The main purpose of setting up the National Recruitment Agency is to conduct the Common Eligibility Test. The NRA CET exam will be conducted for various non-gazetted Group B and Group C posts in the Central Government, State/UT Government, and the Public Sector Banks. This will replace various exams like SSC, Banking, and RRB for different posts with one single exam. The scores from this exam will be valid for three years and there will be no limitations regarding the number of attempts. The best score among these will be considered valid. The candidates who will clear the NRA CET will be directly assessed to the other specialized tiers (i.e. tier 2, tier 3 exams) by the respective organization i.e. SSC, IBPS, etc. If you are preparing for competitive exams and are looking for expert guidance, you can check out our monthly FREE Current Affairs Ebook- Download Now.
NRA CET Syllabus
The syllabus for the NRA CET CBT-1 consists of 3 subjects i.e. General Awareness, Reasoning Ability and Quantitative Aptitude which are based on topics from Mathematics, Science and General English. The syllabus for each subject is discussed in the below column.
Subjects

Syllabus

Reasoning Ability

Logical Reasoning, 

Verbal and non-verbal reasoning, alphanumeric series, 

alphabet series, ranking, data sufficiency, 

coding and decoding,

Coded inequalities, 

direction test, 

seating arrangements, 

puzzles, jumbles, 

Syllogism,

input and output, 

blood relations, 

Advanced puzzles, 

Chinese coding, 

Distance and direction, 

figure series.

General Awareness

Current Events, national and international importance

History

Polity

Constitution

Sports

Art & Culture

Geography

Economics

Everyday Science

Scientific Research

National/International Organizations /Institutions etc

Numerical Ability

English Language

Title of the Passage

Letter Writing

Word Knowledge

Use of Words

Antonym

Synonym

One Word Substitutions

Sentence Correction

Idioms Phrases

General Science

Physics

Chemistry

Biology
Crack your Railway NTPC Exam with the Safalta Railway NTPC Course 2021
NRA CET Exam Pattern
The exam will be held online with multiple choice-based questions of a total of 200 questions. Although the exam pattern has not yet been specified as per the expected exam pattern, there will be four subjects i.e.  Quantitative Aptitude, Reasoning Ability, General Awareness and English Comprehension.

The exam will have a composite timing where 120 minutes will be allotted for all the sections. 

Each correct answer will fetch a candidate with 1 mark and no mark will be deducted for the incorrect answer.
| | | | |
| --- | --- | --- | --- |
| Subjects | Maximum  Questions | Maximum Marks | Exam Duration |
| Quantitative Aptitude | 50 | 50 | 120 minutes |
| Reasoning Ability | 50 | 50 |   |
| General Awareness | 50 | 50 |   |
| English Comprehension | 50 | 50 |   |
| Total | 200 | 200 | 120 minutes |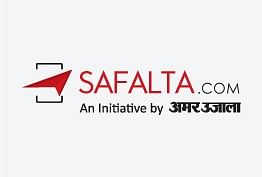 Source: Safalta
To know more read here 
NRA CET Syllabus FAQs
Q1 What is the NRA CET Selection Process?
A1 The selection process of NRA CET has preliminary Online Computer-based tests, Mains Exam, and Medical tests. 
Q2 Is there any negative marking in the NRA CET Exam?
A2 Yes, there could be a negative marking of 0.25 marks in the NRA CET Exam
Q3 How many Subjects are asked in the NRA CET Exam?
A3 A total of 4 subjects can be asked in the NRA CET exam.
Q4 What is the duration of the NRA CET Exam?
A4 The duration of the NRA CET Exam is 120 minutes.
Q5 What is the marking scheme of the NRA CET Exam?
A5 The marking scheme of the NRA CET has 1 mark for a correct answer while there could be a negative marking of 0.25 marks.