SBI Clerk Mains last minute tips are very essential and can help candidates in various ways. SBI Clerk Mains 2021 is scheduled to be conducted on July 31, 2021. Candidates who are preparing for SBI Clerk Exam 2021 and are appearing for SBI Clerk Prelims Exam 2021 must know some last minute tips and strategy for SBI Clerk Mains 2021. After writing prelims exam, candidates often get confused so as to how should they strategise their preparation in the last few days and a day before the exam. However, there are certain tips that candidates can use to brush up their preparation in the last few days. Read this article to know SBI Clerk Last Minute Preparation Tips. If you are preparing for competitive exams and are looking for expert guidance, you can check out our monthly 
FREE Current Affairs E-book- Download Now
.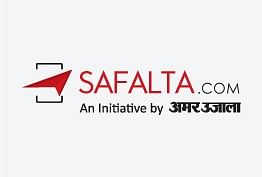 Source: safalta.com
August Month Current Affairs Free Ebook: Download Here
SBI Clerk 2021 Mains: Last Minute Preparation Tips
1. Make a revision plan 
Considering that there are only a few days left for SBI Clerk Mains Exam candidates should make a revision plan for themselves because revision plays a vital role during the preparation of any exam. Make a plan in way that you cover all the subjects that are a part of the Mains exam and you should be able to revise them thoroughly. Candidates should specifically focus on those topics that they are not able to remember.
2. Attempt Mock Tests
Candidates should focus most of their energy into attempting as many mock tests as possible. This will help candidates make a strategy on how to go about attempting the paper. Analyze your mistakes in the mock tests and make note of them and revise those topics again. Candidates should take these mock tests at the same time in a day during which the exam will be conducted to ensure that your brain gets used to working at these hours. 
3. Focus on Weak Areas
Since you have been preparing for the exam for quite sometime now, you must be aware of your weak areas in the syllabus. Candidates should focus on these weak areas much more. Candidates can get idea about it from the mock tests. These topics are the ones that you are relatively less confident about. Try to understand the concept of these topics again and revise them daily to gain confidence on these topics.
4. Do Not Pick Up New Topics
Candidates should avoid studying new topics days before the exam. This can lead to a lot of confusion and wastage of time. Candidates should stick to the books and notes they have made for themselves. Candidates should only focus on those topics that they are already acquainted with and revise them multiple times. 
5. Be Calm and Rest One Day Before The Exam
Staying calm is very important during the entire process of preparing for the exam and along with that while attempting the question paper. Candidates should ensure that they are not tensed or distubed a day before the exam. They should rest and study light topics a day before the exam. They should ensure that they get perfect sleep before the exam. Along with this, candidates should also keep all the essentials that are to be taken for the exam ready. Candidates should go for the exam with a happy and relaxed mind and do their best.
We hope that our article on the last-minute preparation tips for SBI Clerk turned out to be useful for you. For more such articles, informative guides, high quality study material, and free courses stay tuned with Safalta.