Uttar Pradesh Police Recruitment and Promotion Board conducts UP Police Constable Recruitment Exam to recruit eligible and interested candidates as constables in Uttar Pradesh Police. UP Police Constable salary is a handsome amount which makes this post very lucrative for a lot of candidates. Candidates who are between 18-22 years of age can apply for this recruitment and enjoy the perks of being a constable in UP Police. UP Police Constable are paid monthly salary ranging between Rs. 30,000- 40,000 as per the guidelines of the 7th pay commission. In this article, we have explained everything about UP Police Constable Salary, Payscale, Allowances, Job Profile, and more. If you are preparing for competitive exams and are looking for expert guidance, then download our app- '
Exam Taiyari App
' and boost your preparation. Prepare for any competitive exam with 
Free Courses
,
 E-books
, and 
Mock-Tests
 on Safalta App.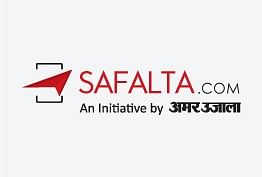 Source: Safalta
For complete preparation, Subscribe to our Free Video Classes
UP Police Constable Salary 2021
Constables in UP Police are recruited after a thorough selection procedure which has four stages- Written Exam, Document Verification, Physical Measurement Test, and Physical Efficiency Test. The salary of constables in UP Police comes under 7th Pay Commission. The annual salary of UP Police Constables is around Rs. 4,20,000/- Rs. 4,80,000/-.  
UP Police Constable Salary Structure
The salary structure of UP Police constables highlighting the Grade Pay, Basic Pay and Gross Monthly Salary under 7th CPC is as follows:
| | |
| --- | --- |
| Grade Pay | Rs.7,200 |
| Initial Basic Pay | Rs.21,700 |
| Gross Monthly Salary | Rs.30,000- Rs.40,000 |
Thus the UP Police Constable's in-hand salary is between Rs. 30,000 to Rs. 40,000. Other than this UP Police Constables also receive certain allowances and benefits which are explained below.
UP Police Constable Perks and Allowances
Other than a handsome amount of salary, UP Police Constables are also entitled to certain perks and allowances which are as follows:
Dearness Allowance
House Rental Allowance
Medical Allowance 
Travel Allowance (TA) 
Detachment Allowance
High Altitude Allowance 
City Compensatory Allowance
Admissibility, Quantum, and Commutation 
UP Police Constable Job Profile
UP Police Constables have to serve a probation period of 2 years during which they should perform the duties best to their abilities. The job profile of UP Police Constable includes the following roles and responsibilities:
The primary duty of a Constable is to lodge FIR (First Information Report) diligently and note down the complaints of the grieved parties
Deal with all the paperwork in the Police Station
Assist the senior police officers in the investigation of cases
Constables also act as Patrolling Guards to maintain law and order in the area they are assigned
Constables are also responsible to act as VIP's security, act as traffic police, handle verification duties, etc.
Attempt Free Mock Tests- Click Here
UP Police Constable Career Growth and Promotion
UP Police Constables once recruited are also eligible for promotions. There is a lot of opportunity for career growth in UP Police. Promotions in UP Police are on the basis of performance, seniority, and eligibility for the post. The hierarchy of ranks in UP Police is as follows:
Constable
Head Police Constable
Assistant Sub Inspector (ASI)
Sub Inspector (SI)
Inspector
Thus UP Police Constable Recruitment Exam is much sought after because of the benefits it offers. We hope this article could help candidates preparing for UP Police Constable Exam understand the nature of the profession better and also give knowledge about UP Police Constable Salary and benefits. 
Also Read: