Delhi Police Constable Recruitment 2021 notification is expected to be released anytime soon. Candidates aspiring to appear for Delhi Police Constable Exam should know all the details of the recruitment. In this article we have explained Delhi Police Constable Salary to help candidates have an idea about the perks of working in Delhi Police as a Constable. Delhi Police Constable is paid a basic pay amounting to Rs. 21,700 per month and the gross salary is Rs. 38,625. There are also various allowances and benefits that Delhi Police Constable is eligible to receive. Read this article to know all about Delhi Police Constable salary and other details such as job profile, career growth and so on. If you are preparing for competitive exams and are looking for expert guidance, you can check out our monthly 
FREE Current Affairs Ebook- Download Now
.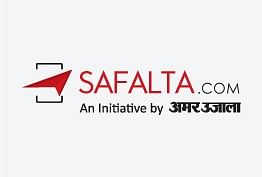 Source: safalta.com
August Month Current Affairs Free Ebook: Download Here
Delhi Police Constable Salary 2021
Delhi Police Constable is a Group C post under Level 4. Delhi Police Constable's salary  lies between Rs. 21,700 to Rs. 69,100. Along with this handsome pay, Constables also receive certain allowances and benefits. 
Delhi Police Constable Salary Structure 2021
The salary structure of Delhi Police Constable is as follows:
| | |
| --- | --- |
| Basic Pay | Rs. 21,700 per month |
| Dearness Allowance | Rs. 3689 |
| House Rent Allowance | Rs. 5208 |
| Travelling Allowance | Rs. 4212 |
| Ration pay | Rs. 3636 |
| Gross Salary | Rs. 38,625 |
Thus Delhi Police Constable gross salary is Rs. 38,625 per month but Delhi Police Constable in-hand salary is Rs. 36,046, as there are some deductions from the gross salary for National Pension system, Central Government Employee Group Insurance Scheme, Martyrs Fund etc.
 
Delhi Police Constable Allowances and Benefits
There are various allowances and perks that a Delhi Police Constable enjoys which further adds to making the job very attractive for candidates. The various allowances and their details are as follows:
Dearness Allowance (DA)- Currently it is 12% of Basic Pay.
House Rent Allowance- 24% of Basic Pay
Travel Allowance- Whatever expenses are incurred during official trips are reimbursed.
Dress Allowance- Rs. 10,000
Delhi Police Constable Job Profile- Roles and Responsibilities
Along with the salary details, it is important that candidates know the job profile of Delhi Police Constable so as to understand the kind of work that they willl have to do if they are selected for the job. The roled and responsibilities of Delhi Police Constable include the following:
Register First Information Reports and other complaints 
Assist senior officers during investigations
Patrolling in the area they are assgined to maintain law and order
Multi-task duty
Attempt Free Mock Tests- Click Here
Delhi Police Constable Career Growth
There are three ways in which promotions for Delhi Police Constable take place depending on their conduct, career record and performce.
SSC CPO Exam: Delhi Police Constables can appear for SSC CPO Exam to be eligible for the post of Sub-Inspector.
Department Exams: Intra-department exams are conducted once in a year for promotions. Delhi Police Constables can also appear for these examinations.
Age-based promotions: Constables who have served for 30 years are eligible for this promotion. Candidates have a chance of getting promoted either as Assistant Sub Inspector or Sub Inspector before 5 years of retirement.
The heirarchy of ranks in Delhi Police is as follows along with Constables can be promoted:
Commissioner
Special Commissioner 
Joint CP
Additional CP
DCP
ACP
Inspector
Sub-Inspector
Assistant Sub Inspector
Head Constable
Constable
Thus Delhi Police Constable is a very reputed profession which offers the candidates a good amount of salary, allowances, job security and career growth. Candidates preparing for Delhi Police Constable Exam 2021 should prepare well for the exam to be able to be a part of this profession.