MP Vyapam Professional Examination Board conducts Madhya Pradesh Patwari Recruitment Exam to recruit eligible and interested candidates to the post of Patwari in Madhya Pradesh. The selection for the post is done on the basis of a written exam. Every year lakhs of candidates apply for this exam. There are various factors that make this post very appealing and salary is one of the major factors. MP Patwari salary as decided by the State Government is a handsome amount which comes with various allowances and benefits. Candidates who are preparing for MP Patwari Exam should know all the details about MP Patwari Salary including basic pay, grade pay, allowances, job profile, and more. Read this article to know all about the salary structure and job profile of MP Patwari.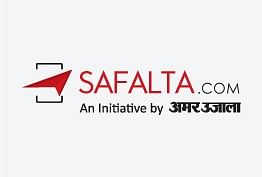 Source: safalta.com
If you are preparing for competitive exams and are looking for expert guidance, then download our app- '
Exam Taiyari App
' and boost your preparation. Prepare for any competitive exam with 
Free Courses
,
 E-books
, and 
Mock-Tests
 on Safalta App.
MP Patwari Salary 2021
MP Patwari salary is based on the guidelines of the 7th Pay Commission. MP Patwaris are paid their salary with pay band 1. MP Patwari receives basic pay in the range of Rs. 5200 to Rs. 20,200. The detailed salary structure is as given below:
 
| | |
| --- | --- |
| Pay matrix | 7th pay commission |
| Pay band | 1 |
| Grade pay | Rs. 2400/- |
| Basic Pay | Rs. 5200 to Rs. 20,200 |
| Salary per month | Rs. 20,800 |
Thus, the in-hand salary of MP Patawari is Rs. 20,800 per month.   
MP Patwari Allowances and Benefits
Along with a handsome amount of salary, there are various allowances and benefits that  MP Patwari is entitled to. These allowances are as follows:
Dearness Allowance
House Rent Allowance
Travelling Allowance
Children Education Allowance
Medical Facilities
Refreshment Allowance
Leave Travel Allowance
Subsistence Allowance
TA on Retiring
TA on Transfer
MP Patwari Job Profile
After getting selected, a candidate has to serve a probation period of 2 years out of which the first 6 months are for training. Then the candidates have to qualify for departmental exams to confirm their appointment. There are various responsibilities that a MP Patwari has to carry out. MP Patwari basically works in the revenue department of the state. The job profile of MP Patawari includes the following duties:
Maintaining land records
maintaining the records of share-croppers and other land transfers conducted between various parties.
No purchase or sale of land can take place without the presence of the Patwari
Looking after the concerns of the villagers
Assisting senior officers in various duties 
Implementing government schemes
MP Patwari Career Growth and Promotion
Candidates who are recruited as MP Patwari have various opportunities for career growth and promotion. There are increments in the salary and allowances. Candidates can appear for departmental exams for promotion to higher posts. Promotion takes place as per the below given hierarchy of posts:
Deputy Director (Revenue)
Tehsildar
DDA Naib Tehsildar
DDA Patwari
 
MP Patwari Salary FAQs
Q. What is the grade pay of MP Patwari?
A.
MP Patwari receives a grade pay of Rs. 2400.
Q. What is the in-hand salary of MP Patwari?
A.
The in-hand salary of MP Patwari is Rs. 20,800.
Q. What are the allowances that a MP Patwari is entitled to receive?
A. The various allowances that a MP Patwari is entitled to include the following: Dearness Allowance, House Rent Allowance, Travelling Allowance, Children Education Allowance, Medical Facilities, Refreshment Allowance, Leave Travel Allowance, Subsistence Allowance, TA on Retiring, TA on Transfer.
Q. What is the probation period for MP Patwari?
A.
MP Patwari has to serve a probation period of 2 years.
Q. What is the basic pay of MP Patwari?
A.
The basic pay of MP Patwari is Rs. 5200 to Rs. 20,200.