Uttar Pradesh Subordinate Selection Commission (UPSSSC) conducts UPSSSC Junior Engineer  Recruitment Exam. This year it is expected that 1904 vacancies will be announced for UPSSSC JE posts once UPSSSC JE 2021 Recruitment official notification is released. Candidates who are aspiring to appear for UPSSSC JE Exam should know all the details about the recruitment. Candidates should firstly be aware of UPSSSC JE Syllabus because the first step of preparing for any exam is to know the complete syllabus of the exam. In this article, we have explained UPSSSC JE Syllabus in detail so that candidates have complete knowledge of the topics they have to study while preparing for the UPSSSC JE Exam. If you are preparing for competitive exams and are looking for expert guidance, you can check out our monthly FREE Current Affairs Ebook- Download Now.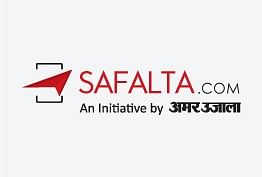 Source: safalta.com
UPSSSC JE Syllabus 2021
There are two papers in UPSSSC JE Exam. In Paper I questions are asked from General Hindi and English, General Knowledge, General Intelligence and Computer Knowledge, whereas in Paper II is based on Engineering-related knowledge. The detailed syllabus of Paper I and Paper II is explained in this article.
UPSSSC JE Syllabus Paper I
In this paper, questions are asked from General Knowledge, General Hindi and English, General Intelligence, and Computer Knowledge. The topics that candidates have to cover for each of these subjects are as follows:
UPSSSC JE Syllabus: General Knowledge
History
Geography
Polity
Indian Constitution
Culture
Current Affairs
Science and Technology
Books and Authors
Important dates and events
IT and Space
For complete preparation, Subscribe to our Free Video Classes
UPSSSC JE Syllabus: General Hindi
अनेकार्थी शब्द वाक्य संशोधन -लिंग
विलोम
कारक
अलंकार
रस
पर्यायवाची
तद्भव तत्सम 
लोकोक्तियाँ
संधियां
वाक्यांशों के लिए एक शब्द
मुहावरे
समास
त्रुटि से सम्बंधित
वचन
वर्तनी
काल
UPSSSC JE Syllabus: English
Comprehension
Vocabulary
Active and Passive Voice
Tenses
Synonyms and Antonyms
Prepositions
Articles
Types of Sentences
Error Detection
Spelling Correction
Idioms and Phrases
One word substitution
Improvement of Sentences
UPSSSC JE Syllabus: General Reasoning
Coding and Decoding
Analogy
Series Test
Syllogism
Number Series
Calendar
Clock Problems
Directions
Cube and Dice
Decision Making Problems
UPSSSC JE Syllabus: Computer Knowledge
Memory
Internet
Peripheral System
Number System
Modem
Operating system
Languages
MS Office
MS Excel
MS Word
Email
Attempt Free Mock Tests- Click Here
UPSSSC JE Syllabus Paper II
In Paper II questions are asked under Civil, Electrical and Mechanical sections. Candidates has to attempt the questions from the section for which he/ she holds the diploma. The syllabus for these trades is as follows:
Mechanical
Electrical
Civil

Fluid Mechanics
Heat Engines
Structural Engineering
Automobile Engineering
Hydraulics
Theory of Machines
Industrial Engineering and Management
Thermodynamics

Basics of Electrical Engineering
Electrical Machines
Utilization of Electrical Energy,
Power Systems
Utilization of Electrical Energy,
Control Systems

Quantity Surveying
Irrigation Engineering
Transportation Engineering
Environmental Engineering
Hydraulics
Soil Mechanics
Design of Structures
Building Materials
Surveying
UPSSSC JE Exam Pattern
The selection process of UPSSSC JE Exma comprises of the written exam followed by the interview. The written exam has two Papers and carries a total of 750 marks whereas the interview carries a total of 250 marks. The detailed UPSSSC JE Exam Pattern is as follows:
Paper

Subject

No. of Questions

Marks

Total Time Duration

Paper I

General Hindi & English

75

75

2 hours

General Intelligence

100

300

General Knowledge

Computer knowledge

Paper II

Engineering

125

375

2 hours

Interview

-

250

-

Total

300

1000

4 hours
This exam is conducted offline. There are multiple choice type questions that are asked. There is negative marking and 0.25 marks are deducted for every incorrect answer.
Thus, these were the details about UPSSSC JE Syllabus and Exam Pattern. Having understood this thoroughly candidates should make a preparation strategy for themselves and start their preparations today.

Also Read: