UPSSSC
has released the official notification for the post of
UP Lekhpal 2022
for
more than 8000 posts
. The candidate qualified in the UPSSSC PET will be eligible for the Written Main examination of UP Lekhpal 2022. Candidates appearing in the exam must know the complete
UP Lekhpal preparation strategy
. Hence, in this article, the experts are providing you with all the
UP Lekhpal Preparation tips and tricks
. These tricks and strategies will help you with a guaranteed selection. We will be focusing on how to prepare for the exam, also, will focus on all the important topics you should focus on. Moreover, we will be discussing the complete syllabus and exam pattern. It is very important to go through the complete syllabus and exam pattern before starting your preparation.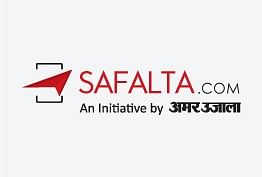 Source: Safalta.com
If you are preparing for UP Lekhpal 2022 and want specialist guidance then Subscribe to our
UPSSSC Lekhpal Foundation Batch, 2022
UP Lekhpal Exam Selection Process:
For selection in UPSSSC Lekhpal Recruitment 2022, you have to go through 2 stages i.e.
1. UPSSSC PET Exam 2022 (Prelims):
At first, the candidate has to clear the UPSSSC PET exam (Prelims) exam for getting shortlisted for the next stage. The UPSSSC PET for Lekhpal was conducted on August 24, 2021. The candidates who qualified for the PET Prelims are eligible for the next stage i.e., the written Main exam.
2. UP Lekhpal Exam 2021 (Mains):
The UP Lekhpal main exam will be held for the candidates qualifying for the PET Prelims. It is a Computer-based test. The candidate appearing in the exam will be selected on the basis of the merit list of the UP Lekhpal Main exam.
You may also read:
UP Lekhpal Exam Pattern 2022
The UPSSSC Lekhpal Exam Pattern consists of 4 sections i.e., Hindi, General Knowledge/Awareness, Maths, Rural Development, and Rural Society. Below is the complete exam pattern of the UP Lekhpal main exam 2022:  
| | | |
| --- | --- | --- |
| Section | Number of Questions | Marks |
| General Hindi | 25 | 25 |
| General Knowledge/Awareness | 25 | 25 |
| Maths | 25 | 25 |
| Rural Development and Rural Society | 25 | 25 |
| Total | 100 | 100 |
Each section consists of 40 questions with 20 marks for each section and there is a negative marking of ¼ marks for each wrong answer. Also, there will be a time duration of 100 minutes for the exam and the candidate has to attempt 100 questions in 100 minutes.  
UP Lekhpal Exam Syllabus 2022:
Before starting the preparation for UP Lekhpal 2022 Mains exam the candidate must go through the complete syllabus. Hence, below we have mentioned the complete Syllabus of UP Lekhpal Written Exam 2022:  
Subject
Syllabus
General Hindi
अलंकार, पर्यायवाची, रस, समास, , विलोम, तत्सम एवं तदभव, , वाक्यांशों के लिए शब्द निर्माण, सन्धियां, लोकोक्तियाँ एवं मुहावरे, वाक्य संशोधन – लिंग, वचन, कारक, वर्तनी, त्रुटि से सम्बंधित अनेकार्थी शब्द
Maths
Arithmetic & Statistics: Number System, Percentage, Classification of Facts, Profit Loss, Statistics, tabulation, Frequency, Frequency Distribution, , Cumulative Frequency. Formulation of Facts, Histogram, Bar Chart, Pie Chart, Frequency Polygon, Central measurement: Parallel Mean, Median & Mode.
Algebra: LCM & HCF, Simultaneous equations, Relation between LCM & HCF, Factors, Area theorem, Quadratic Equations.
Geometry: Triangle & Pythagoras Theorem, Trapezium, Rectangle, Square, Area of the parallelogram, The perimeter & The perimeter & Area of Circle.
 
General Knowledge/ Awareness
The level of Questions will be of Intermediate Level. Questions will be from:
Current Affairs of National & International Importance, General Science Indian History, World Geography & Population, Indian Politics & Economics, Freedom Movement, Questions from the events that happen in daily life especially from the perspective of General Science.
 
Questions related to Rural Areas (ग्रामीण क्षेत्रों से सम्बंधित बिंदु)
Questions will be asked from Basic things, Facts of Rural Areas. Candidates have to prepare the following topics: Type of Lands, Categories of land, , Irrigation Methods, Type of Crops, Chain,  Areas of Land (Hectare, Acre, Beegha), etc.
Attempt Free Mock Tests- 
Click Here
UP Lekhpal Exam Section-Wise Strategy 2022:
Below are the UP Lekhpal Exam Section-Wise Strategy 2022  for your better preparation:
General Hindi Preparation Strategy:
The Hindi section of UP Lekhpal is the section in which the candidate has to focus more because it takes less time to answer the questions. Moreover, the candidate can score more in Hindi subjects.
The candidate needs to focus more on the selected topics like अलंकार, रस, समास, पर्यायवाची, विलोम, तत्सम एवं तदभव, सन्धियां, वाक्यांशों के लिए शब्द निर्माण, लोकोक्तियाँ एवं मुहावरे, वाक्य संशोधन – लिंग, वचन, कारक, वर्तनी, त्रुटि से सम्बंधित अनेकार्थी शब्द.
The candidate who never had Hindi as a subject needs to go with the basics first.
Always start with Hindi grammar because maximum questions are asked from Hindi Grammer.
Mathematices Preparation Strategy:
The candidate has practiced each topic with all the difficulty levels to make your concept stronger.
Candidates need to save time for solving this section. The time can be saved from subjects like General Awareness, General Hindi.
Start practicing basic concepts and subjects like Percentage, SI & CI, Profit & Loss, and average.
Practicing mock tests will make your preparation stronger and also you can know your strengths and weaknesses.
Attempt previous year's papers which will give you an idea about the level of questions asked in the examination.
General Knowledge Preparation Strategy:
Many questions are asked from the General Science section. Hence, the candidate should focus more on General Science.
Fewer questions are asked from the current affairs so candidates can have relaxation with current affairs.
Candidates need to select the topics in which he/she is more confident like History, Polity, Geography, Economy.
Practice previous year's questions as many times as the questions are repeated.
Rural Development and Rural Society:
Prepare notes for different government-run schemes in UP.
Study different government websites.
Candidates need to revise this section more often as it has many dates of schemes to remember.
Read all about rural development with the help of government websites of the UP government.
Register for the Preparation of UP Lekhpal 2022 Examination
UP Lekhpal Exam General Tips:
Below are the general tips and tricks to follow for the preparation of UP Lekhpal Exam 2022:
Choose Good Study Material: It is very important to select good books for preparation. Always refer to the standard books which cover the entire topic. Don't be confused with books, concentrate on one book for each section.
Make a Time Table: Time table will help to give equal time to all the subjects. You will get enough time to prepare for the exam with the help of a timetable.
Practice Mock Test: It is very important to practice mock tests for understanding the level of the exam. It will also give an idea about your strengths and weaknesses.
Revision is most Important: Revision is the key to success, hence, revise at regular intervals.
Make Basics Strong: It is important to make your basic strong. With the help of basics, you will be able to solve typical questions.
UP Lekhpal Salary 2021: Check in-hand salary, allowances, payscale 
UP Lekhpal Exam Best Books 2022:
1. Best Books for Mathematics:
SSC Maths(Rakesh Yadav)
RS Agarwal to practice High school level Mathematics
How to Prepare for Quantitative Aptitude for CAT by Arun Sharma
2. Best Books for General Knowledge:
Lucent's General Knowledge (English) 4th Edition 
Know Your State- UP by Arihant
Manorama Yearbook by Mammen Mathew
3. Best Books for Rural Area Section:
The best book for the preparation of this section is NCERT. Also, you must read the current affairs and news related to the topics like Polity & Economy Notes, Government Schemes.
4. Best Books for Hindi:
General Hindi by P N Pandey 
General Hindi by Vasudev Nandan Shukla.
How to prepare for Government Jobs?
If you want to prepare for Government Jobs then you can get an expert's guidance with the help of Safalta's 
Free Courses: Subscribe Now. 
Safalta will guide you to prepare for exams like SSC GD, NDA & NA, UP Lekhpal, SSC MTS, etc. Moreover, the aspirants can check 
E-Books
, 
Mock-Tests
, and 
Current Affairs
 for free.