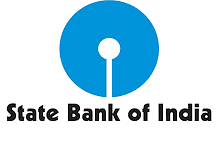 What is the SBI Clerk's Salary? Check In Hand Salary, Allowances, Job Profile & Career Growth
In contrast to other joining-level work profiles in the banking sector, the SBI Clerk pay is exceptional. India's State Bank of India (SBI) is the country's largest public sector bank. As a result, SBI Clerk is one of the most sought-after entry-level positions in the world.
The wage paid to workers in the banking sector is one of the most important factors to consider, and SBI Clerk is no exception.
Candidates interested in learning more about other SBI exams should read the linked article.
The SBI Clerk (Junior Associate) basic pay salary has been updated and is now Rs.19,900/-, plus other benefits and allowances, according to the official SBI Clerk Notification 2021. An SBI Clerk, on the other hand, has a wide range of duties.
This article will include all pertinent information about the salary structure for the SBI Clerk position as well as the potential for future growth in that sector.
Every bank aspirant dream of working in a sector with plenty of opportunities, and SBI clerks provide just that. SBI Clerk wage is an added benefit, as is a promising career path.
In India, the salary of an SBI clerk is
The basic SBI Clerk Salary in India is currently Rs.19,900/- (Rs.17,900/- plus two advance increments for graduates), with several increments applied as the employee progresses through the Bank. The pay structure for an SBI Clerk includes a number of other factors that make this role attractive.
The following are the main features of the SBI Clerk Salary Structure in India:
SBI Clerk Salary structure in India
SBI Clerk Salary in India- Basic Pay
Rs.17,900/-
Salary after 1st Increment- Rs. 20.900/-
Salary after 2nd Increment-Rs. 24,590/-
Salary after 3rd Increment- Rs. 30,550/-
Salary after 4th Increment- Rs. 42,600/-
Salary after 5th increment- Rs 45,930/-
Salary after 6th increment- Rs 47,920/-
Dearness Allowance
Based on the Consumer Price Index
House Accommodation
Depends on the place of posting.
The pay scale for an SBI Clerk is not the only factor to consider. Other benefits and allowances are given to the employee, which is a big draw for aspirants from all over the world.
Aside from these, there are other benefits:
Allowance for Dearness
Health-care coverage
Allowance for House Rent
Allowance for Transportation and Furniture
Allowance for the City
Basic Needs – Newspaper, Cleansing, Petrol, and so on
The allowances or benefits given to workers vary depending on the city in which they work.
Job Description & Prospects for SBI Clerks
SBI Clerk is a work profile that entails a variety of responsibilities. The following is a list of responsibilities that a Clerk in SBI must perform:
Dealing with clients
Managing cash registers
assisting consumers with updating their passbooks, checkbooks, and other tasks
Assisting the supervisors
Assisting consumers in obtaining loans and completing their paperwork
Account opening and closing
SBI Clerks are offered a variety of opportunities to advance to higher positions. Employees may apply for promotions via internal examinations and interviews that are held on a regular basis.
Browse other content on the given links below:
Target SBI PO & Clerk 2021 | Introduction of Hardware | By Dheerendra Sir
Target SBI PO & Clerk 2021 | Banking Economy & Current Affairs: Part 1 | By Dheerendra Sir |
Target SBI PO & Clerk 2021 | Introduction to Banking Awareness for SBI PO | By Dheerendra Sir