NDA Exam
is a very prestigious exam. There are many candidates who appear for this exam, however, it is just a few who are eventually able to get selected to become officers in the Indian Armed Forces. There are candidates who clear this exam after many attempts. So what really distinguishes those candidates who are successful in this journey from those who cannot make it past the selection process?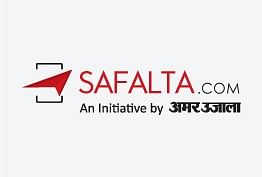 Source: schools360.in
Every exam has a certain set of requirements and those who are able to fulfil those requirements with a focussed strategy are the ones who eventually crack the exam, the same applies for NDA Exam too. During their preparation candidates often make mistakes which may not seem to be very grave while preparing, however they are of great importance and by avoiding them, candidates can be successful in their endeavours. Here, in this article, we have listed out for you common mistakes that candidates often commit while preparing for NDA Exam and should necessarily be avoided.
Register Here to Prepare for NDA/NA (I) 2022 Exam: Click Here

1. Not going through the syllabus before preparing
Many times candidates do not go through the syllabus prescribed by the conducting body before preparing for the exam, which often leads them to study unnecessary things and not cover the required sections and eventually candidates end up performing poorly in the exam. So it is very important that before starting your preparation candidates go through the syllabus. 
To know
NDA Syllabus and Exam Pattern:
Click Here

2. Ignoring English
Many candidates do not practice enough for the English Paper of NDA exam because they feel that it is an easy section. But many times it happens that UPSC can ask confusing questions in English as well. So it is very important to consider English as a subject to be important and practising questions. Candidates should also make it a habit to read newspapers and magazines to improve their grasp over the language.

3. Taking General Knowledge for granted
Candidates who have studied science in their class 12 often assume that if they only focus on science subjects and not pay attention to General Knowledge they can clear the exam, but these are the kinds of myths which lead to failure. General Knowledge is as important as the other subjects. Candidates should aim at maximising their scores and should not leave out any section while preparing for the exam.
If you are looking for best study material for NDA/NA Exam, then click here: UPSC NDA Study Material
4. Not making notes
There are some candidates who do not make notes while preparing for the written exam. This is a wrong practice which must be avoided at all costs because notes making is a very essential part of the preparation for any exam. Candidates should make small notes of whatever they study so that they can revise from those notes before the exam.
 To know about NDA/NA preparation tips and tricks click here: 
NDA Preparation Tips and More.
5. Ignoring revision
Often candidates do not give importance to revision. They only focus on completing the syllabus and leave out on revision. But revision is a must for any exam as it helps you recollect all that you may have studied during your preparation. Instead of running behind a different type of study material, it is advised that candidates stick to one set of study material and keep the resources limits and focus on repeated revisions.

6. Not attempting mock tests
This is a major mistake committed by many aspirants. They study well but they do not attempt mock tests, but mock tests are of great significance as they help you evaluate your preparation and also help your strategize and plan your to attempt the paper. So candidates should mandatorily attempt mock tests along with solving the previous year question papers.
To know about 
NDA/NA Eligibility Criteria: Click Here


7. Not preparing enough for the interview
Candidates at times, after clearing the written exam do not focus on the SSB Interview and go unprepared for the interview which leads to them getting screened out on the first day or not getting selected. Candidates should know that interview is the tougher and more critical part of the selection process for NDA. Candidates should prepare well for the interview, know the pattern and focus much more on it. Click here to know about
SSB Interview
.
These were some of the common mistakes that candidates appearing for NDA often commit. Avoiding these NDA Mistakes and preparing with a focussed mind under proper guidance will definitely help you sail through this exam and when it comes to guidance,
Safalta Class
is here to provide you with the best of the faculty.  
UPSC NDA/NA (I) 2022: How To Prepare
Now that the official notification is out, all those candidates who are looking for expert guidance for NDA/NA Exam should join now: NDA Champion Batch 2022 and avail the following benefits:
200+ Hours Live Interactive Classes
Study With Experienced Faculties (Selection Oriented)
180+ PDF Notes & study material
Ask Doubts in Live Class & Solve unlimited doubts with Subject Matter Experts
100+ Topic Tests, Free Mock Tests, with weekly evaluations
Never miss any class with 100% Recorded Backup
5000+ Questions to improve Speed & Accuracy
Special Strategy, Q&A, and Counseling Sessions by Experts
Regular Current Affairs Sessions