Class 12 is the final year of secondary school and the foundation for your future profession. Students choose relevant career courses based on their Class 12th board marks and scores. As a result, students should place a greater attention on board examinations in order to achieve good results in the CBSE 12th board examination. Students have an optional course in class 12th examination in addition to main topics like English, Physics, and Business Studies, which helps them raise their overall percentage in the final examination. Computer Science is one of those elective courses that students frequently choose. The CBSE Class 12 computer science preparation ideas listed here can assist you in achieving good results in the final board examinations.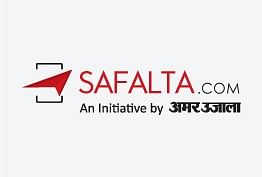 Source: Safalta.com
Register here to prepare for Board Exams: Click Here
 
1. Understand the CBSE Computer Science Pattern, Syllabus, and Marking Scheme for Class 12th.
Before beginning to study for the exam, a student should go over the CBSE Class 12th computer science syllabus. The syllabus will also indicate which topics carry a higher weighting in terms of marks and cannot be skipped or avoided. It would also assist students in developing an effective study schedule for the exam.

Exam Pattern and Question Types for CBSE 12th Computer Science

Once a student understands the syllabus, they will have a better understanding of the CBSE class 12 exam format, marking scheme, and types of questions that will be asked throughout the year. Knowing this can assist you in prioritising chapters during your CBSE Class 12 Computer Science preparation. Before moving on, double-check a few key things about the exam structure and marking scheme.


ALSO READ-
To check the preparation tips for CBSE Class 12 History , click here.
To check the preparation tips for CBSE Class 12 Political Science, click here.
To check the preparation tips for CBSE Class 12 Geography, click here.
To check the preparation tips for CBSE Class 12 Economics, click here.

 

Here are some brief CBSE class 12 computer science paper preparation tips:

Computer Science is worth a total of 100 points, with 70 points for the theory paper and 30 points for the practical exam.

Students have three hours to complete all of the questions, which total seven.

Because there will be no penalty for giving an inaccurate answer, students should try to answer all questions.


To check the preparation tips for CBSE Class 12 Business Studies, click here.
To check the preparation tips for CBSE Class 12 English , click here.
To check the preparation tips for CBSE Class 12 Math , click here.
To check the preparation tips for CBSE Class 12 Science (Physics and Chemistry) , click here.
 
2. Use the Correct Computer Science Textbook for CBSE Class 12

According to CBSE, a student must use the NCERT book for class 12 computer science. These books cover the entire CBSE computer science 12th grade course. Additionally, students can use the following good reference books for CBSE Class 12th Computer Science:


Sumita Arora's Dhanpat Rai Textbook for Class 12 Computer Science C++

E. Balaguruswamy's C++ foundations
 
4. Make a quick note or a flash card
Students should produce handwritten brief notes or flashcards of crucial facts in addition to preparing a topic. These notes assist pupils in memorising the idea more quickly. Furthermore, because students do not have to carry hefty volumes around all of the time, these small notes make the review process easier.
5. Re-examine important facts on a regular basis
The human brain is extremely intricate. On D-day, it has a habit of forgetting stuff. As a result, students should make an extra effort to memorise the facts and statistics throughout the exam. It is recommended that you practise programming and coding on a regular basis to get the feel of it. Short notes will assist you speed up your revision process. Students can revise the crucial part on the go with the help of the same.

Tips for CBSE Board Class 12 Computer Science Exam Preparation (Topic-Wise)

Data Structure evaluates conceptual understanding as well as problem-solving abilities.
Stacks, linked lists, and queues will each provide 2-3 questions depending on the sample question paper's pattern.
The chapter on networking is a theory chapter that requires pupils to memorise information.
Other essential areas include output and SQL questions, which are simple to grade if well trained.
DBMS will also include questions based on patterns from the previous year.
Finally, students should not overlook Boolean Algebra-KMAPS, Gates, and Truth Tables.

Tips & Tricks for CBSE Class 12th Board Exam Day
The first 15 minutes must be dedicated to reading the question paper.
They must determine which responses they are confident in and begin with those.
Make use of bullet points and underline the most critical points.
Make a rough draught of your programme beforehand so you don't make any mistakes when developing the final version.
Always set aside the last 15 minutes for reviewing and correcting any errors.
If you don't know the solution to a question, don't spend too much time on it.
Answers should be precise and clean.

Join Safalta School Online and prepare for Board Exams under the guidance of our expert faculty. Our online school aims to help students prepare for Board Exams by ensuring that students have conceptual clarity in all the subjects and are able to score their maximum in the exams.