India is a federal union of 28 states and 8 union territories. The political map of India has undergone various changes over the years. The States Reorganization Act, formulated in 1956 was first introduced to form states along linguistic lines. Over the years, there have been various amendements to the act and other acts have been introduced to reorganise the boundaries of India. The boundaries of the states have been merged and separated, union territories have been created and assimilated to presently give us 28 states and 8 union territories. The latest changes were made through the Jammu and Kashmir Reorganization Act 2019 which has bifurcated the state into two union territories- Jammu and Kashmir and Ladakh. The list of states in India is important for the citizens to know as this is a part of the general knowledge that we should be aware of. Read this article to know the list of states in India and their capitals.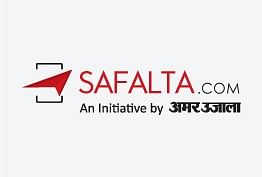 Source: www.mapsofindia.com
List of States in India
As already mentioned there are 28 states in India and 8 Union Territories. Each of these States and Union Territories is unique in its culture and people. Hence India as a nation is a amalgamation of diverse cultures and identities. The different states and union territories of India are as follows:
State
Capital
Founded On
Andhra Pradesh
Amaravati
1 Nov 1956
Arunachal Pradesh
Itanagar
20 Feb 1987
Assam
Dispur
26 Jan 1950
Bihar
Patna
26 Jan 1950
Chhattisgarh
Raipur
1 Nov 2000
Goa
Panaji
30 May 1987
Gujarat
Gandhinagar
1 May 1960
Haryana
Chandigarh
1 Nov 1966
Himachal Pradesh
Shimla
25 Jan 1971
Jharkhand
Ranchi
15 Nov 2000
Karnataka
Bengaluru
1 Nov 1956
Kerala
Thiruvananthapuram
1 Nov 1956
Madhya Pradesh
Bhopal
1 Nov 1956
Maharashtra
Mumbai
1 May 1960
Manipur
Imphal
21 Jan 1972
Meghalaya
Shillong
21 Jan 1972
Mizoram
Aizawl
20 Feb 1987
Nagaland
Kohima
1 Dec 1963
Odisha
Bhubaneswar
26 Jan 1950
Punjab
Chandigarh
1 Nov 1956
Rajasthan
Jaipur
1 Nov 1956
Sikkim
Gangtok
16 May 1975
Tamil Nadu
Chennai
26 Jan 1950
Telangana
Hyderabad
2 June 2014
Tripura
Agartala
21 Jan 1972
Uttar Pradesh
Lucknow
26 Jan 1950
Uttarakhand
Dehradun (Winter)
Gairsain (Summer)
9 Nov 2000
West Bengal
Kolkata
1 Nov 1956
List of Union Territories in India

The 8 Union Territories in India are as follows:
Union Territories Names
Capital
Founded on
Andaman and Nicobar Islands
Port Blair
1 Nov, 1956
Chandigarh
Chandigarh
1 Nov, 1966
Dadra & Nagar Haveli and Daman & Diu
Daman
26 Jan, 2020
Delhi
New Delhi
9 May, 1905
Jammu and Kashmir
Srinagar (Summer)
Jammu (Winter)
31 Oct 2019
Lakshadweep
Kavaratti
1 Nov, 1956
Puducherry
Pondicherry
1 Nov, 1954
Ladakh
Leh
31 Oct 2019
List of States in India FAQs
Q. How many states and union territories are there in India?
A. There are a total of 28 states and 8 union territories in India.
Q. Is Jammu and Kashmir a state or a union territory?
A. Jammu and Kashmir was earlier a state but by the Jammu and Kashmir Reorganisation Act 2019 the state has been bifurcated into two different union territories.
Q. When was the state of Uttarakhand established?
A. Uttarakhand came into being as a separate state on 9 November 2000. It was earlier a part of Uttar Pradesh.
Q. Do Union Territories have their own government like that of states?
A. No, union territories are administered by the Central Government.
Q. What is the capital of Andhra Pradesh?
A. The capital of Andhra Pradesh is Amravati.