Are you looking to join the Armed Forces? The recent notification by UPSC for NDA I exam 2022 could be your chance to make it to the armed forces. Union Public Service Commission has released the notification for 400 vacancies in the National Defense Academy. National Defence Academy Exam is the first step job in the Indian army, air force, and the Indian navy. This is the best opportunity for young candidates who have just passed class 12.  Each year lacks of students apply for the NDA Exam but only a few know how to prepare for NDA exam. The fact is that any normal student with consistent hard work can clear the NDA exam, provided they have the right strategy and plan.
How to prepare for NDA,  includes following the right strategy and study plan, you will also need to know the Top Tips to clear NDA exam. These tricks must be clear to candidates from now itself as they still have ample time before the examination. 
 Our experts have with their own analysis and teaching experience have devised a time-tested strategy to clear NDA Exam and devised for you How To Prepare For NDA along with Top Tips to Crack UPSC NDA Exam.If you are preparing for competitive exams and are looking for expert guidance, you can check out our 
NDA Achievers Batch 2022: Join Batch By Safalta Now!!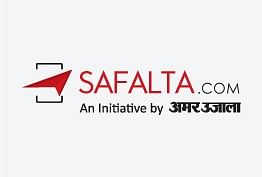 Source: https://www.amarujala.com/
Register Here to Prepare for NDA/NA (I) 2022 Exam: Click Here
How To Prepare For NDA- Top Tricks
1. Know the NDA Exam syllabus and pattern:
While preparing for the NDA exam the first thing you need to do is make yourself acquainted with the NDA syllabus and NDA exam pattern.  For example,
How many sections are there in the exam?
Which section carries how many marks?
What is the syllabus for each section?
Time in which you need to finish the exam and much more.
This information will help you to plan your preparation schedule. You will get to know about the topics you are confident about and the topics you need to focus more on.
 UPSC NDA Syllabus 2022: Download Free Syllabus PDF Here!
You can also find all this information about NDA on the official website of NDA.   
2. Make A Schedule:
Prepare your study plan keeping in mind the number of days you are left with before appearing for the NDA paper.
Divide topics into easy and difficult ones. Assign no of days to learn concepts and practice based on the difficulty level of topics.
Also, set your weekly and monthly goals to keep a track of your performance and to make sure that you cover the entire NDA syllabus in time.
Keep last few days for revision. Do not learn any new things in these days.
 How Can Girls Join NDA After 12: - Get Complete Information On Selection Procedure!
3. Keep your basics clear:
Some of you must already be clear with basics if you had studied well in your 11th and 12th.  So, you can directly jump to solving previous year papers. If you face any issues, you can go back and revise those topics. This will be a time-saving approach.
But for those, who are not confident about their basics, I would suggest you to follow the "Concept to Questions" approach. In this, you need to start building your concepts about topics relevant to the NDA syllabus rather than jumping to direct formulas and cramming them.
Try to understand the Why and how of things. Once done with that, try solving some examples to understand the application of concepts you have learned so far. Once you feel your concepts are clear, try practicing yourself. Do not be afraid to solve questions! Solve as many as possible.
How To Prepare GK For NDA And CDS 2022: Get Expert Tips Here!
4. Make notes of important topics:
Always maintain a separate notebook to note down important concepts and formulas. Go through it time and again until you have memorized them by heart.  You can also refer to this notebook for your last-minute revisions as well.
Most of the questions in the exam are repeated and require a similar approach to be followed to get solved. Keep a note of such questions and tricks to solve them. This will help you save time on the final exam.
5. Mock tests and previous year question papers:
Solve as many mock tests as possible. This will help you to analyze your progress, help you to identify your weaknesses, etc.  
Time Management is the key to cracking the NDA exam. While solving previous year's papers try to note the time taken by you. It should be less than the maximum time allotted in the actual exam.  Improve your question-solving speed. 
Moreover, you will also get an idea of the level of questions that come in the exam. Practice makes perfect. Hence, solve different questions related to similar topics.
 Join Now- NDA 2022 Free Mock Test Series for best questions and test your preparation.
6. Bouncer Questions:
Most of NDA applicants are not able to pass the exam despite their knowledge. It is because they waste a lot of time trying to solve bouncer questions and are hence left with very little or no time to solve other questions.
Bouncer Questions are the ones that require more time to think on the concept involved in the question rather than solving the question. 
So, the trick here is that if any question takes more than2 minutes to solve leave it! Solve other questions and if you are left with some extra time at the end of the paper then go for such questions.
 CDS Exam Pattern 2022: Check Subject-Wise Pattern, Marking Scheme, And Important Topics Here
7. Improve your General Knowledge:
Read newspapers, articles, journals, etc to keep yourself updated on current affairs. This will also help you to improve your English which in turn will not only help you to clear exam but also your Service Selection Board interview.

8. Revise:
Revision is very important. Do not waste time studying unnecessary topics because this may lead you to forget what you have learned earlier. A few weeks before the examination, just revise whatever you have learned so that you do not forget those concepts in the final NDA exam.
 
9. Be Consistent and stay focused:
There may be times when you might feel bored or think that you cannot make it. Do not panic in such situations. It is the time when most candidates go out of the race. 
Be consistent in your studies and believe in yourself. Avoid negative people and always stay motivated.

10. Exam day:
On the day of your test, be calm! Peace of mind is very important. Don't worry if you are not able to solve any questions. Without wasting time move to the next one. Solve questions you have strong command on first. Keep a track of time while solving questions so that you are able to finish exams well in time.
You can also join our course for NDA coaching and to get access to a wide range of relevant study material, mock tests, and previous year question papers. Under this course, you will get the opportunity to be taught by the best faculty having years of experience in training students appearing for government exams.