Orissa state Education Department has released notification for the OTET exam or Teacher Eligibility Exam. The certificate of OTET is valid for 7 years. The application window will be open soon for OTET 2. . OTET Salary and job profile can be motivating factors for many. Through OTET The teachers become eligible to be recruited for posts in Classes-I to VIII in the schools of the State Govt., private aided schools and private unaided schools in the State of Odisha. This is a good opportunity for those who wish to make a career in teaching. The OTET Salary is as per the provisions of 7 th pay commission. Teachers have a grade pay is around Rs. 2,200 and they are recruited at grade pay of Rs. 5,200- Rs. 20,2000 in Orissa Governments schools. They are also eligible for a number of allowances and benefits, which when added to basic salary make the overall in-hand salary very lucrative and attractive. This space will cover details related to the salary and job profile of teachers in  Classes-I to VIII in the schools of the State Govt, the salary of teachers in private schools varies. Now you can also give a boost to your preparation and become a teacher in the government sector-subscribe to Safalta's
free course
, and download
Safalta App.
OTET Salary Structure 
All the teachers are paid as per 7 CPC. We have estimated their in-hand salary, basic salary,  grade pay, and other details for the teachers. Ther are also eligible for a number of allowances and benefits that add on to the basic salary. Overall they are paid a very handsome amount of salary. The salary structure is given below.
| | |
| --- | --- |
| Name of the Post | Primary Teachers 1 to 5  |
| Pay Scale | Rs. 5,200- Rs. 20,2000 |
| Grade Pay | Rs. 2,200 |
| Annual Pay | Rs.1.5 to Rs.2.3 lakh.  |
| Pay Level | 1 |
| | |
| --- | --- |
| Name of the Post | Upper Primary - 5 to 8  |
| Pay Scale | Rs. 5,200- Rs. 20,2000 |
| Grade Pay | Rs. 2,200 |
| Annual Pay |  1.5 to Rs.2.3 lakh.  |
| Pay Level | 1 |
OTET Salary - Allowances and Benefits 
On joining the Teachers are eligible for a number of allowances. They are paid as per the provisions of pay commission and state governments rules. The allowances are meant to provide security against the rising cost of living as well as take care of day to expenses associated with the job. The teachers under Orissa State Government also avail themselves of a number of benefits. The details are mentioned below.
Dearness Allowance
Medical Allowance
House Rental Allowance
Transport Allowance
Internet Allowance
Paid Leaves
Other Allowances
Accommodation if available
Maternity Leave of 12 weeks for pregnant and lactating mothers
Paid leave during pregnancy
OTET Salary - Job Profile 
The nature of the job for candidates in various capacities is the same, though the level of responsibility changes from class to class. A general overview of a teacher's roles and responsibilities is provided below.
Support children in classes and beyond classes
Tutor children as per need in various subjects.
Creating lesson plans, managing the documents, and overseeing lesson preparations.
Provide a safe and cordial atmosphere for the growth of the child.
Mentor students with respect to the future and career.
Create innovative ways to teach children
Provide an atmosphere for the overall, holistic growth of children.
OTET Salary - Career Growth 
Teachers regularly receive hikes in payment and allowances. They are promoted through internal committee and on vacancies through promotion. A dedicated and responsible teacher  over the period of time can become:
Senior Teacher
HeadMaster
Principal of School
To know more read here.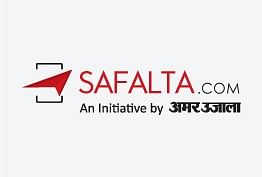 Source: safalta.com