World Heritage Sites are designated by UNESCO for having cultural, historical, scientific, or another form of significance. Each year the authorized bodies from various countries add a list of sites to the Tentative List of World Heritage. United Nations Economic and Cultural Organization is mandated by United Nations to safeguard, protect and preserve the intangible cultural and natural heritage of human civilization. The sites that are added to the List Of UNESCO World Heritage Sites enjoy worldwide recognition and are often stand out as sites of significance in human evolution. But to be selected as a World Heritage Site it must be somehow a unique landmark that is geographically and historically identifiable and has special cultural or physical significance. India at present has 40 sites on the list of World Heritage Sites. The sites are distinct examples of cultural, natural, and mixed heritage sites in the World. The significant and most iconic sites from India are no surprise due to the rich history of cultural development: diversity and beauty of the natural landscape across various geographies in India. The unique tradition of India and the reverence it attaches with nature is witnessed in the mixed world heritage site, which not only is an example of rich flora and fauna but also a thriving man-environment relationship that exists here. In this article, we have covered the List Of World Heritage Sites for the benefit of candidates preparing for various examinations. If you are preparing for competitive exams and are looking for expert guidance, you can check out our monthly 
FREE Current Affairs Ebook- Download Now
.
List Of UNESCO'S World Heritage Sites
There is a total of 40 sites from India. The composition of the list is as follows:
Cultural Sites -32
Natural Sites - 7 
Mixed World Heritage Sites - 1
Note - 

United Nations Educational, Scientific and Cultural Organization
It was founded in 1945 to develop the "intellectual and moral solidarity of mankind" as a means of building lasting peace.
It is located in Paris, France.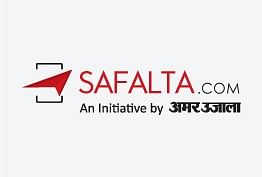 Source: https://www.amarujala.com/
The sites under the List Of World Heritage Site are as follows:
Cultural Sites -List Of World Heritage Site
Agra Fort (1983)
Ajanta Caves (1983)
Buddhist Monuments at Sanchi (1989)
Champaner-Pavagadh Archaeological Park (2004)
Chhatrapati Shivaji Terminus (formerly Victoria Terminus) (2004)
Churches and Convents of Goa (1986)
Elephanta Caves (1987)
Ellora Caves (1983)
Fatehpur Sikri (1986)
Great Living Chola Temples (1987)
Group of Monuments at Hampi (1986)
Group of Monuments at Mahabalipuram (1984)
Group of Monuments at Pattadakal (1987)
Hill Forts of Rajasthan (2013)
Humayun's Tomb, Delhi (1993)
Khajuraho Group of Monuments (1986)
Mahabodhi Temple Complex at Bodh Gaya (2002)
Mountain Railways of India (1999)
Qutb Minar and its Monuments, Delhi (1993)
Rani-ki-Vav (the Queen's Stepwell) at Patan, Gujarat (2014)
Red Fort Complex (2007)
Rock Shelters of Bhimbetka (2003)
Sun Temple, Konârak (1984)
Taj Mahal (1983)
The Jantar Mantar, Jaipur (2010)
Archaeological Site of Nalanda Mahavihara(Nalanda University) at Nalanda, Bihar(2016)
The Architectural Work of Le Corbusier, an Outstanding Contribution to the Modern Movement(2016)
Historic City of Ahmadabad(2017)
Victorian Gothic and Art Deco Ensembles of Mumbai (2018)
Jaipur city, Rajasthan (2019)
Dholavira: a Harappan City (2021)
Kakatiya Rudreshwara (Ramappa) Temple, Telangana (2021)
Note: The Latest Editions are
Dholavira: a Harappan City (2021)
Kakatiya Rudreshwara (Ramappa) Temple, Telangana (2021)
Natural Sites- Under List Of UNESCO'S World Heritage Sites
Great Himalayan National Park Conservation Area (2014)
Kaziranga National Park (1985)
Keoladeo National Park (1985)
Manas Wildlife Sanctuary (1985)
Nanda Devi and Valley of Flowers National Parks (1988,2005)
Sundarbans National Park (1987)
Western Ghats (2012)
Mixed Sites- Under List Of UNESCO'S World Heritage Sites
Khangchendzonga National Park (2016)
Note : This year there are 6 other sites added to the List of Tentative Sites from India -  They are 
Satpura Tiger Reserve (Madhya Pradesh): ...
Ghats of Varanasi (Uttar Pradesh): ...
Megalithic Site of Hire Benkal (Karnataka): ...
Maratha Military Architecture in Maharashtra: ...
Bhedaghat-Lametaghat in Narmada Valley- Jabalpur (Madhya Pradesh): ...
Temples of Kanchipuram (Tamil Nadu):