If you want to know about UPSC EPFO Salary, then you have reached the right page! EPFO Exam is conducted by Union Public Service Commission. The exam is highly competitve and often, candidates are very curious about the salary that UPSC EPFO Officers receive. Candidates who are recruited as officers after clearing UPSC EPFO Exam receive a handsome amount of salary amounting to Rs. 58,000-62,000.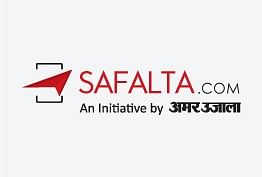 Source: safalta.com
Along with this, Officers are receive various allowances and benefits which further adds to the lucrative nature of the job. Read this article to know all about UPSC EPFO salary and other details. If you are preparing for competitive exams and are looking for expert guidance, you can check out our monthly 
FREE Current Affairs Ebook- Download Now
. 
October Month Current Affairs Free Ebook: 
Download Here
Table of Contents
1. UPSC EPFO Salary 2021
2. UPSC EPFO Salary Structure
3. UPSC EPFO Salary: Allowances
4. UPSC EPFO Salary: Benefits and Perks
5. UPSC EPFO Salary: Job Proflie and Career Growth
6. UPSC EPFO Salary FAQs
Candidates who are recrutied as Officers after clearing UPSC EPFO Examination are paid their salary as per the guidelines of the 7th pay commission. The grade pay is Rs. 4,800 and the pay scale is Rs. 9300 – Rs.34800. Along with this, there are various allowances and benefits that Officers are eligible to receive.   
As per 7 th pay commission, the salary structure for the post is discussed below. The pay scale for the post is, Rs. 9300-34800, and the grade pay is Rs 4800.
Pay Level 
Level - 8
Grade Pay
Rs 4800
Payscale
Rs. 9300 – Rs.34800/-
Entry pay as per 7 CPC
Rs. 47600/-
Allowances

Dearness Allowance
House Rent Allowance
Transport Allowance

Gross Pay
Rs 58,000-62,000
Pay Band
PB-2
EPFO and Labour Ministry pay handsome allowances to their employees. An Officer in EPFO is eligible for various types of allowances, that cover various expenses from time to time. Some allowances are a safety net against rising inflation and living cost. The Allowances that are part of UPSC EPFO Salary are.
Dearness Allowance
House Rent Allowance
Transport Allowance
House Rent Allowances are based on the city of the job and expenses so associated.  
This is a Grade B job directly under Central Government. Candidates should note that various perks and benefits are associated with such a job. The benefits with  the UPSC EPFO Salary are as follows:
Medical coverage
Easy Loan Facility
Gratuity amount
Provident Fund- through employee contribution
Mobile facility- and landline charges
Conveyance Maintenance and services
Insurance Cover like health and easy motor vehicle insurance.
As accounts officers, EPFO AO are expected to maintain and look after accounts associated with various industries and workmen employed in them. One of the major roles of theirs is sound management and financially appropriate operation of Provident Funds under the Employees' Provident Funds and Miscellaneous Provisions Act, 1952. They are also required to do back-end work associated with PM Rojgar Protsahan Yojana. The daily job responsibilities are mentioned below.
Maintenance of Cash Book/ administration;
Maintenance of Cash Book/Reconciliation of Bank Statements;
MIS returns,
To attend to prosecution cases
To issue summons
The organization offers various growth prospects to deserving candidates. The post that can be held on promotion are:
Assistant PF Commissioner
Regional PF Commissioner-II
Regional PF Commissioner-I
Additional Central PF Commissioner
Additional Central PF Commissioner(HQ)
Central PF Commissioner
Candidates should note there is a probation period of 2 years associated with the job.  
To know more go through the following articles.
Ques 1: How much does a UPSC EPFO AO make per month?
Ans 1:  A UPSC EPFO Officer makes at least Rs 52,000 to Rs 55,000 per month
Ques 2:What is the basic salary of a UPSC EPFO AO?                                                 
Ans 2: The basic salary of a BPSC AE is Rs. 47600/-per month.
Ques 3:Which is the minimum pay scale for a UPSC EPFO AO?
Ans 3: The minimum pay scale for a BPSC AE s a pay scale of Level - 8, while grade pay is INR 4800.
Ques 4:Do you get a salary after the UPSC EPFO Exam?
Ans 4: No salary is only received once the candidate joins as Accounts Officer for probation.
Ques 5: What is the probation period after UPSC EPFO Exam?
Ans 5: is the probation period after UPSC EPFO Exam is of 2 years.