Union Public Service Commission conducts EPFO Exam to recruit eligible and interested candidates.  The result for UPSC EPFO Exam 2021 was released by the commission on 9 th of October 2021, as per the official notification around 1300 candidates have made it to the interview round. All those candidates who are aspiring to appear for UPSC EPFO Exam should know all the details about the recruitment such as eligibility criteria, exam pattern, syllabus and so on. UPSC EPFO syllabus highlights the list of important topics from which questions are asked in UPSC EPFO Exam. Knowing the syllabus is extremely important before starting your preparation for any competitive exam. Read this article to know all about UPSC EPFO syllabus and other details. If you are preparing for competitive exams and are looking for expert guidance, you can check out our monthly 
FREE Current Affairs Ebook- Download Now
.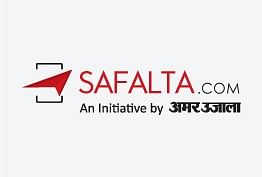 Source: https://www.amarujala.com/
UPSC EPFO Syllabus
EPFO works primarily on provident funds and other areas related to employees. The syllabus of the exam is such that a candidate must be aware of Basic Labour laws, general studies, maths and computer along with basic knowledge of computers. Candidates must have an in-depth understanding of the syllabus, each topic must be clear and they should have a clear idea about the nature of the questions asked. Section-wise UPSC EPFO Syllabus is given below.
UPSC EPFO Syllabus: Labour laws and Industrial Relations
Basic understanding of laws related to labour and government schemes related to welfare. Important laws are :
Laws relating to Industrial Relations-

Industrial Disputes Act, 1947
Trade Unions Act, 1926

Laws relating to Wages

Minimum Wages Act, 1948
Payment of Wages Act, 1936
Payment of Bonus Act, 1965

Laws relating to Social Security

Employees' Provident Funds and Miscellaneous Provisions Act, 1952
Employees' State Insurance Act, 1948
Labour Welfare Fund Act (of respective States)
Payment of Gratuity Act, 1972
Employee's Compensation Act, 1923

Laws relating to Working Hours, Conditions of Services and Employment

Factories Act, 1948
Industrial Employment (Standing Orders) Act, 1946
Shops and Commercial Establishments Act (of respective States)
Contract Labour (Regulation and Abolition) Act, 1970
Inter-State Migrant Workmen (Regulation of Employment and Conditions of Service) Act, 1979
Weekly Holiday Act, 1942
National and Festival Holidays Act (of respective States) 1963
The Plantation Labour Act, 1951
The Mines Act, 1952
The Dock Workers (Safety, Health & Welfare) Act, 1986

Laws relating to Equality and Empowerment of Women

Equal Remuneration Act, 1976
Maternity Benefits Act, 1961

Prohibitive Labour Laws

Bonded Labour System (Abolition), Act, 1976
Child Labour (Prohibition & Regulation) Act, 1986
The Beedi and Cigar Workers (Conditions of Employment) Act, 1966
The Sexual Harassment at the Workplace (Prevention, Prohibition and Redressal) Act, 2013

Laws relating to Employment and Training

Apprentices Act, 1961
Employment Exchanges (Compulsory Notification of Vacancies) Act, 1959
Important schemes related to welfare mainly Ministry of Finance and Labour ministries:
Atal pension yojana
PM jeevan bima yojana
Jan Dhan Accounts
PM  suraksha bima yojana
Candidate must prepare various laws related to welfare like –
Nation Food Security Act
Maternity Benefit Act
Labour codes- 4 labour codes - Code on Wages 2019, Code on Social Security 2020, Industrial Relations Code 2020 and Occupational Safety, Health and Working Conditions Code 2020. 
UPSC EPFO Syllabus: Maths 
Number Systems
Percentage
Profit & Loss
Average
Ratio
SI & CI
Arithmatic questions.
UPSC EPFO Syllabus: Indian Polity & Economy
Polity
Indian Constitution, historical underpinnings, evolution, features, amendments, Functions and responsibilities of the Union and the States, Parliament and State Legislatures – structure, functioning, the conduct of business, powers & privileges and issues arising out of these, Welfare schemes for vulnerable sections of the population by the Centre and States and the performance of these schemes, Important aspects of governance, transparency and accountability, e-governance- applications, models, successes, limitations, and potential; citizens charters, transparency & accountability and institutional and other measures. Panchayati Raj, Public Policy, Rights Issues/    
Economy
Economic growth and development – basic concept and definition of economy and economics  
UPSC EPFO Syllabus: General Accounting Principles
Principles of Accounting, Analyzing & Recording Transactions, Adjustments & Financial Statements, Completion of the accounting cycles, Subsidiary Ledgers and Special Journals. 

UPSC EPFO Syllabus:General English
To evaluate candidate's understanding of English language & workmanlike use of words  
Indian Freedom Struggle.
UPSC EPFO Exam Pattern
The exam is a 2 stage process, where there is a written test followed by an interview. The written test is pen and paper-based. The total time allotted is two hours.  
| | |
| --- | --- |
| Stage | Marks |
| Recruitment Test | 100 |
| Interview | 100 |
Weightage as per UPSC is 75% for Recruitment Test and Interview has a weightage of 25%.In the Recruitment test all questions will carry equal marks, there is a negative marking, medium of the exam is Hindi and English.
UPSC EFPO Syllabus will help candidates to organize preparation. They should regularly check UPSC Official website for, latest updates regarding admit cards.  
UPSC Epfo Syllabus FAQ
Q1. What is the selection process of UPSC EPFO?
A1. The selection process of UPSC EPFO comprises of  the Recruitment Test (RT) & Interview Round.
Q2. What is the weighatge of the written exam in UPSC EPFO Exam?
A2. The total number of marks in the written test is 300 (2.5 marks for each question).
Q3.Is there any negative marking in UPSC EPFO exam?
A3. Yes, there is a negative marking. Every wrong answer will carry a deduction of 1/3 of the marks assigned to that question.
Q4. What is the date for the Interview Round?
A4. The dates for the interview round of the UPSC EPFO Exam is yet to be declared.